BIRDING TOURS, BIRD PHOTO TOURS

BIRD PHOTO WORKSHOPS
We offer quality ANYTIME birding tours and bird/wildlife photo tours. You choose the dates you wish to travel, we make the arrangements, you enjoy the tour. Once you sign up, we'll convert your request to a SCHEDULED tour and post it on our website unless you request to keep it private. Our group price will apply as long as 4 or more persons sign up. It's advisable that you sign up early to ensure availability of guide and accommodations.
We offer tours to Central America, South America, East Africa, and soon Southeast Asia. Many of our tours are listed below. For a complete list, please check our BIRDING TOURS or PHOTO TOURS menus. Please note that our birding tour itineraries can be conducted as bird photo tours in countries where we don't offer separate photo tours. If you're interested in photography instruction, please check our WORKSHOPS menu above.
COSTA RICA BIRDING & PHOTO TOURS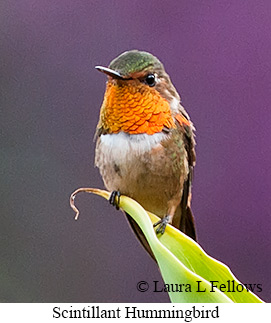 Travel to Costa Rica is safe, birding is excellent, and accommodations are very good at most places. Our classic tour is most popular but we also offer longer tours. Most tours can be done as birding tours or bird photo tours.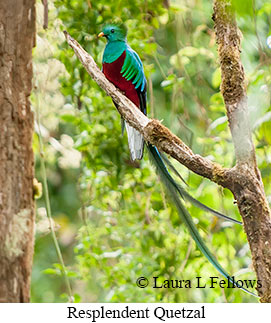 PANAMA BIRDING TOURS
Panama is a popular birding destination for its interesting mix of Central and South American birds and for the near endemics found only in western Panama and neighboring southern Costa Rica. Our Panama tours can be done as birding tours or as photo tours.
PERU BIRDING TOURS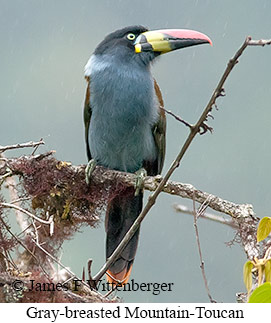 Peru has more bird species than any other country in the world. The highlands around Machu Picchu, Manu Road, and the buffer zone around Manu Biosphere Reserve are all fabulous. The northern route offers many additional endemics not present around Manu. Accommodations are generally good but some are more basic and a few in the lowlands only have shared baths.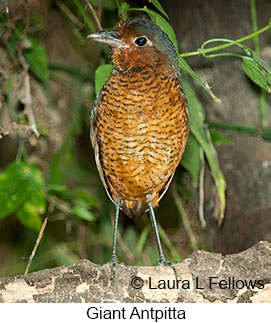 ECUADOR TOURS
Ecuador is hard to beat for sheer diversity of birding opportunities. Over 500 species are possible on a two week birding tour. The country is equally productive for bird photography, especially of hummingbirds but also antpittas and other birds.
GUYANA BIRDING TOURS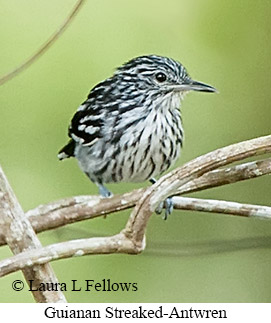 Guyana features numerous endemics not found anywhere else. Birding is easy and productive. The south offers a good chance to see Sun Parakeet and Red Siskin. The interior is currently almost entirely unspoiled rainforest though that could change if the Guyana government proceeds with paving the only road from the coast to Brazil. Accommodations vary from generally good to quite rustic.
KENYA BIRDING TOURS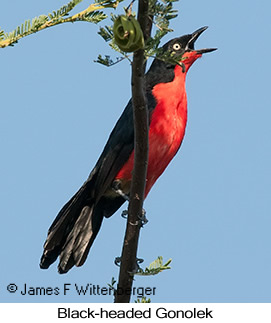 Kenya's birding possibilities reach far beyond just the national parks. Many of the specialties are found in out of the way forest reserves not visited by typical safaris. Combining these locales with the game parks makes birding in Kenya a special experience. Our two week tour visits the best birding sites in central and western Kenya. Our mega safaries add several special places where serious birders can pick up many additional species.
KENYA PHOTO SAFARIS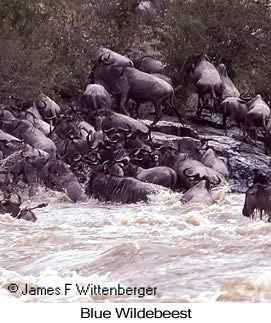 Birding in Kenya is best done around the short or long rains while mammal watching is best done during dry season. Our photo safaries are designed for those wishing to photograph mammals as well as birds, particularly during the peak season of July-September when the spectacular Wildebeest migration is taking place within Kenya. Combining mammal and bird photography makes for a memorable experience that goes above and beyond traditional safaris to Kenya.
TANZANIA TOURS
Tanzania's spectacular wildlife puts it on just about everyone's bucket list. Safaris to the game parks are almost sure to find both Leopards and Cheetahs. Add incredible birding to the list and you have the trip of a lifetime. Our extended tour adds birding in the endemic-rich Usambara Mountains to our traditional safari itinerary.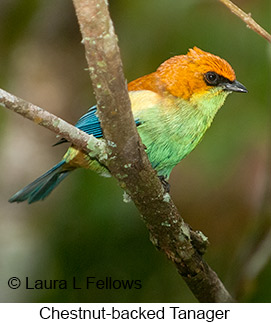 NEOTROPICS
AFRICA
ORIENT
WHAT'S NEW
May 2015 - Thailand Scouting Trip - One of us just completed a 6-week scouting trip to Thailand with 629 species recorded, substantially more than typical group tours especially considering many Palearctic migrants picked up earlier in the season by most tour groups were already gone. We plan on offering tours to Thailand in the near future. Our trip covered the entire country including many places not visited on typical itineraries, and we used an in-country guide plugged in to the Thai birding commity and constantly informed of rare sightings. Special highlights included the vagrant and endangered Black-faced Spoonbill, several rather rare Chinese Egrets, the rare and much sought-after Nordmann's Greenshank, and the uncommon and highly endangered Spoon-billed Sandpiper at Pak Thale/Laem Pak Bia, two accidentals in one day (Wallcreeper - second Thailand record and Firethroat - first Thailand record) at Chaing Saen followed the next day by a very rare Common Shelduck on the lake, about 50 sporadically seen Nepal House-Martins at Phu Hin Ran Kla, only place where this species occurs in Thailand, followed by the rare and very local Jerdon's Bushchat at the same locale, an endangered and secretive White-winged Duck, the rare and elusive Coral-billed Ground-Cuckoo, and the difficult and local Brown Hornbill at Phu Keio Wildlife Sanctuary, the very local Great Thick-knee, River Lapwing, and Mekong Wagtail along the Mekong River near Ratchathani, the very local Limestone Wren-Babbler near Saraburi, a Narcissus Flycatcher (first Thailand record in 2 years), a rare Gray-tailed Tattler, and a very rare Yellow-vented Green-Pigeon on Man Nai Island, the tough Rusty-cheeked Hornbill at Kaeng Krachan, a pair of rare Brown-breasted Flycatchers at Doi Inthanon, a very local Mangrove Blue-Flycatcher at Yaring Mangroves, a very local Malayan Blue-Flycatcher at Princess Sirindhorn Peatswamp Reserve, and a displaying male Great Argus at Sri Phang Nga. Notably, we saw 5 species of partridges, 6 pheasants, 21 raptors, 20 cuckoos, 8 owls, 12 kingfishers, 6 bee-eaters, 7 hornbills, 11 barbets, 26 woodpeckers, 7 broadbills, 5 pittas, 10 cuckooshrikes, 7 drongos, 10 corvids, 32 bulbuls, 22 leaf-warblers, 4 parrotbills, 35 babblers and fulvettas, 6 laughing thrushes, 53 Muscicapid flycatchers, 12 mynas/starlings, 7 flowerpeckers, 10 sunbirds, 8 spiderhunters, and much more. For full details please see our trip report reached from the GENERAL menu above.
November 2014 - New Photography Article - We've added a new article about photography to our website. The article is about the usage of sequences of stills to capture interesting snippets of animal behavior that are occasionally observed on tour. It can be accessed from the ARTICLES menu above.
October 2014 - Tanzania Photos - We've added a gallery of photos from our 2014 Tanzania scouting trip to the GALLERIES menu and also to the 2014 Tanzania trip report pages found under the GENERAL menu Trip Reports option above. We've also added photos to our Tanzania country page, reached from the AFRICA menu above.
October 2014 - Clements Updates - We've updated our website to reflect all changes on the September 2014 Clements update, version 6.9. Many changes on this update were focused on Asian birds, along with some African birds. Four new families are recognized, most notably separation of Old World Parrots into the family Psittaculidae. The genera in a variety of families were resequenced, and some were moved to different families, separated into new families, or placed in uncertain status. Various new species were recognized, mostly Asian and Amazonian. Notable is the newly recognized species Junin Tapaculo in central Peru. Various species were also split, especially those on Pacific and Indonesian Islands, but also in Africa and Asia. Notable splits among neotropical species involved Spotted Antpitta, Andean Tyrant, and Sirystes. Species lumped with other taxa and are no longer recognized include Bamboo Antwren, Xingu Woodcreeper, Typana Scythebill, and Tapajos Scythebill. Read more »