BIRDING TOURS, BIRD PHOTO TOURS
We offer quality ANYTIME birding tours and bird/wildlife photo tours. You choose the dates when you wish to travel, we make the arrangements, you enjoy the tour. Once you register, you'll have the choice of converting your request to a SCHEDULED tour and posting it on our website or keeping it private. Our group price will apply as long as 4 or more persons sign up. We think having the guide's undivided attention during a private tour or sharing the guide with just a couple other people is far superior to birding with a larger group. Early planning is advisable to ensure availability of guide and accommodations.
Many of our tours to Sicily, Central America, South America, East Africa, and Southeast Asia are listed below. For a complete list please check our BIRDING TOURS or PHOTO TOURS menus. Most birding tours can be conducted as bird photo tours instead if you prefer. Itineraries can be modified to suit your individual wishes. Please note - If you use hotmail or msn.com for sending emails, please read below notice.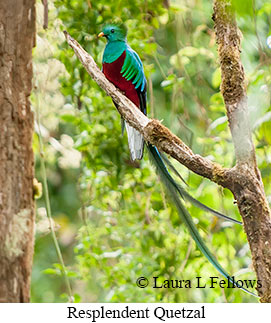 PANAMA BIRDING TOURS
Panama features an interesting mix of Central and South Ameriand for the nearan birds and for the near endemics found only in western Panama and neighboring southern Costa Rica. The best birding is dry season from Dec-April but summer tours can also be productive. Our Panama tours can be done as birding tours or as photo tours.
COSTA RICA BIRDING & PHOTO TOURS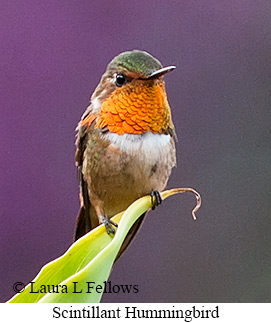 Travel to Costa Rica is safe, birding is excellent, and accommodations are very good at most places. Our classic tour is most popular but we also offer longer tours. Most tours can be done as birding tours or bird photo tours.
THAILAND BIRDING TOURS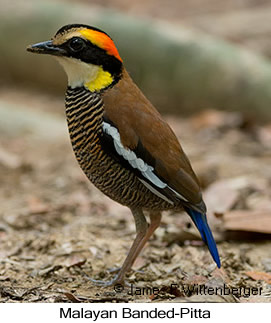 Thailand is one of the best Asian birding destinations, especially for bird photographers. Availability of blinds in many locales greatly improves chances to see partridges, pittas, babblers, and other secretive species.
VIETNAM BIRDING TOURS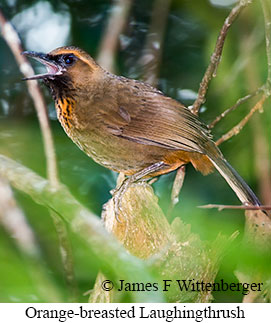 Vietnam features several species of laughingthrushes and a nice variety of endemics. Birding can be challenging at times but is always rewarding. Early booking is essential as top birding guides are in demand.
PERU BIRDING TOURS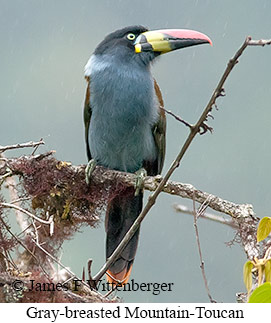 Peru has more bird species than any other country in the world. First priority is usually highlands around Machu Picchu, Manu Road, and the buffer zone around Manu Biosphere Reserve. The northern route offers many additional endemics not present around Manu. Central Peru is less traveled but offers incredible birding.
GUYANA BIRDING TOURS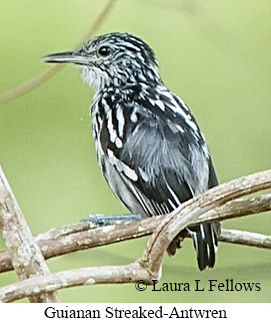 Guyana features numerous endemics not found anywhere else. Birding is easy and productive. The south offers a good chance to see Sun Parakeet and Red Siskin. The interior is currently almost entirely unspoiled rainforest though that could change if the Guyana government proceeds with paving the only road from the coast to Brazil. Accommodations vary from generally good to quite rustic.
ECUADOR BIRDING TOURS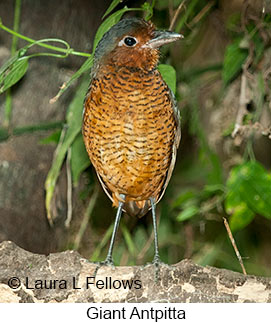 Ecuador is hard to beat for sheer diversity of birding opportunities. Over 500 species are possible on a two week birding tour. The country is equally productive for bird photography, especially of hummingbirds but also antpittas and other birds.
KENYA BIRDING TOURS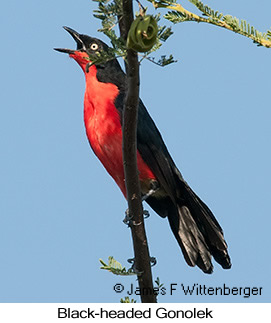 Kenya's birding possibilities reach far beyond just the national parks. Many of the specialties are found in out of the way forest reserves not visited by typical safaris. Combining these locales with the game parks makes birding in Kenya a special experience. Our two week tour visits the best birding sites in central and western Kenya. Our mega safaries add several special places where serious birders can pick up many additional species.
KENYA PHOTO SAFARIS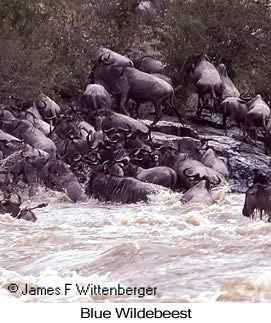 Birding in Kenya is best done around the short or long rains while mammal watching is best done during dry season. Our photo safaries are intended for dry season visits, particularly July-September when the spectacular Wildebeest migration takes place within Kenya. Combining mammal and bird photography makes for a memorable experience that goes well beyond traditional safaris to Kenya.
TANZANIA BIRDING TOURS & PHOTO SAFARIS
Tanzania's spectacular wildlife puts it on just about everyone's bucket list. Safaris to the game parks are almost sure to find both Leopards and Cheetahs. Add incredible birding to the list and you have the trip of a lifetime. Our extended tour adds birding in the endemic-rich Usambara Mountains to our traditional safari itinerary.
SICILY BIRDING & HERITAGE TOURS
Sicily is a major flyway for European birds during spring migration and an extraordinary vagrant trap. It also features Roman heritage sites, superb Greek temples, Norman castles, medieval art in its many duomos, and some of Italy's best cuisine. Combining our birding tour with a personalized guided tour of Tuscany and/or Rome and Pompeii makes for a truly unique European vacation.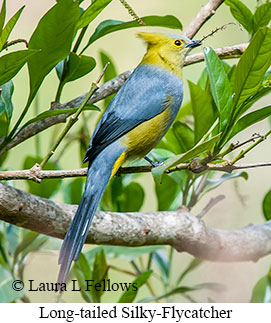 NEOTROPICS
AFRICA
ORIENT
AUSTRALASIA
WHAT'S NEW
August 2016 - Papua New Guinea and the island of New Britain Birding Tour - During July Jim participated in a birding tour to Papua New Guinea conducted by Rockjumper Birding Tours. The tour was generally a success with 337 birds-of-paradise were seen, though a couple by only part of the group and some only at considerable distance or only in flight, recording including 307 seen. Details can be found on the trip reports page reached from the GENERAL menu above.
July 2016 - Borneo Scouting Trip - One of us joined 5 British birders on an overview tour of 5 islands in the Borneo. The tour was conducted by an Asian-based company. Birding was rather slow and many target birds were missed as a result of that and some logistical/planning issues. Nevertheless, 103 endemics and 261 species overall were recorded during the tour. See the trip report reached from the GENERAL menu above for details.
May 2016 - Philippines Bird Photos - We've now added photos from our recent Philippines scouting trip to our website. These can be found on the Philippines country page, Philippines birding tour page, and Philippines trip report page.
April 2016 - Vietnam Bird Photos - We've now added photos from our recent Vietnam scouting trip to our website. These can be found on the Vietnam country page, Vietnam birding tour page, and Vietnam trip report page.
March 2016 - New Vietnam Birding Tour - We're now offering an ANYTIME birding tour to south and central Vietnam. The tour is organized by a reliable land agent in Vietnam and is led by one of the best birding guides in the country.
February 2016 - Philippines Scouting Trip - One of us joined 5 British birders on an overview tour of 5 islands in the Philippines. The tour was conducted by an Asian-based company. Birding was rather slow and many target birds were missed as a result of that and some logistical/planning issues. Nevertheless, 103 endemics and 261 species overall were recorded during the tour. See the trip report reached from the GENERAL menu above for details.
January 2016 - Vietnam Scouting Trip - One of us recently completed a 3-week scouting trip to Vietnam. Areas covered included the mountainous north, Yok Don National Park, Dalat Plateau, and Cat Tien National Park. Birding was unusually slow, as it was throughout much of southeast Asia, apparently due to the large El Niño effect in the Pacific. Some 300 species were recorded, about 10% below expected. See our trip report reached from the GENERAL menu above for details. We'll be adding photos in future once they are processed.
December 2015 - Sicily Birding & Heritage Tours - Sicily is a hidden gem that features interesting European birding plus wonderful archaeological and cultural sites plus cuisine to die for. We're now offering combination birding and heritage tours during peak spring migration. Highlights of the tour include birding numerous wetland and coastal migrant traps in eastern and southern Sicily, Lanner Falcon nesting cliffs of the interior, the slopes of Mt Etna, and highland sites overlooking the Strait of Messina, world famous for the raptor migration. Longer tours include a week in Tuscany prior to birding in Sicily, a week of exploring Rome, Napoli, and Pompeii after birding in Sicily, or both.
September 2015 - Sicily Birding Trip - We spent 11 days birding in Sicily with Andrea Corso, Sicily's foremost authority and expert on birds of the island. Birds in Sicily are quite wary due to unfettered hunting pressure, but the island offers extraordinary opportunities to see rare birds during spring and fall migration. It's also a good place to see breeding birds during June, along with several species that are likely future splits and endemic to Sicily (Sicilian Rock Partridge, Sicilian Long-tailed Tit, and Sicilian Red Crossbill). We had amazing success with rarities during our trip. We saw 3 accidentals, namely Greater Sand-Plover (2nd record), Thekla Lark (1st record for Italy), and Eastern Olivaceous Warbler (2nd record). We saw two vagrants, Western Reef-Heron and Red-necked Phalarope, and several other rarities, Marbled Teal, Egyptian Vulture, Bonelli's Eagle, Red Kite, Terek Sandpiper, Audouin's Gull, and Lanner Falcon. Aside from the birding, we found Sicily to be a wonderful place to visit with friendly people, extraordinary history represented by Greek ruins, Roman amphitheaters, Norman castles, and medieval churches, plus fabulous food (especially the cannoli and gelato but also many other specialty dishes of the island). We plan on offering spring tours to Sicily beginning in 2016.
August 2015 - Clements Updates - We've updated our website to reflect all changes on the August 2015 Clements update. The update this year was less impactful compared to previous years, with many changes involving re-sequencing of genera and species. Notable splits of Neotropical species involved Long-billed Hermit, Blossomcrown, Plovercrest, and Lineated Woodcreeper. Affected Asian species included splits of Purple Swamphen, Variable Dwarf-Kingfisher, Collared Kingfisher Asian Paradise-Flycatcher, Scaly Thrush among others. Also split were several species of Hawaiian honeycreepers. Newly recognized species were Boa Nova Tapaculo in Brazil, Sichuan Bush-Warbler in southern China, and Sulawesi Streaked Flycatcher on Sulawesi in Indonesia.
June 2015 - Thailand Birding Tours - We're now offering several birding tours to Thailand. Our tours are very favorably priced and utilize expert birding guides who reside in Thailand year round.
June 2015 - Thailand Photos - We've added numerous photos from our recent Thailand scouting trip to our Thailand country page, Thailand trip report, and a Thailand photo gallery. Read more »
---
We often do not receive emails sent from hotmail or msn.com email accounts because they are sometimes blocked by our web hosting service due to high volumes of spam sent from those sources. This is beyond our control. If you do not receive a timely response from us, please contact us from a different email service or call us on the phone. Thank you.