BIRDING TOURS, BIRD PHOTO TOURS

BIRD PHOTO WORKSHOPS
We offer quality ANYTIME birding tours and bird/wildlife photo tours. You choose the dates you wish to travel, we make the arrangements, you enjoy the tour. Prices per night for 2 persons are typically comparable to group tours offered by many other companies. We also offer SCHEDULED birding tours, bird/wildlife photo tours, and bird photography workshops for pre-arranged departure dates.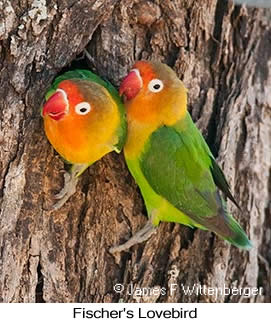 ANYTIME TOURS & SAFARIS
Our ANYTIME tours are designed with you in mind. You can select any of our pre-planned itineraries for the destination country of your choice. To view our itineraries, simply select BIRDING TOURS or PHOTO TOURS off the menu above. If you'd like to customize one of our itineraries to suit your specific goals, we can usually accommodate that as well. When you contact us with specific dates in mind for one of our tours, we'll check availability of the guide and accommodations. Once availability is verified, you can confirm your reservation with a deposit. This deposit will be non-refundable if you request guaranteed departure or choose not to list the tour on our website as a SCHEDULED tour. If you choose to list the tour as a SCHEDULED tour for your dates and additional people sign up, your tour price will become the usually lower group price instead of our ANYTIME price. If no one else signs up and you did not request guaranteed departure, you retain the option to do the tour at the ANYTIME price or have your deposit refunded. To ensure availability of dates, you should arrange your tour as far in advance as possible. We recommend at least 6-12 months advance notice depending on your destination since guides and accommodations often book up early, especially during high season. Also, the earlier you register, the more time we have to attract additional participants if you want your tour published as a scheduled tour. For details please refer to our Refund Policies. Group prices automatically apply when 4 or more persons enroll in an ANYTIME tour even if it's not offered as a SCHEDULED tour.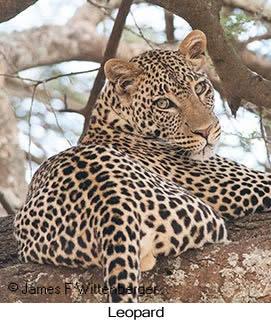 SCHEDULED TOURS & SAFARIS
In addition to ANYTIME tours, we offer SCHEDULED tours for pre-arranged dates. Our scheduled tours may be tours already arranged as an ANYTIME tour for other clients, in which case the tour is guaranteed to go unless someone cancels and puts us below the minimum, or it's a tour we scheduled that requires us to meet our group minimum. If you sign up for a scheduled tour that fails to meet the minimum, you'll have the option of either converting the tour to an ANYTIME tour at the ANYTIME tour price or receiving a refund of your deposit, whichever you prefer.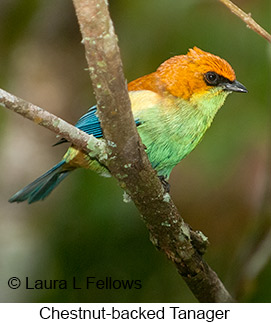 NEOTROPICS
AFRICA
ORIENT
USEFUL INFO

AVAILABLE CHECKLISTS
Annotated checklists for each country can be found by clicking on the links above. Also available are checklists and target bird lists for many birding locales within each country.

TRIP REPORTS
Trip reports including narrative, checklists, and photos from some of our past tours and scouting trips can be reached from the GENERAL menu on the greenbar above.

BIRD & MAMMAL PHOTOS
Numerous photos from our past tours can be reached from the GALLERIES menu above as well as from the country webpages reached by clicking on the country links above.

PHOTOGRAPHY TIPS
Occasional articles we've written about photography and techniques for getting better results can be reached from the ARTICLES menu on the greenbar above.
NEWS
October 2014 - Clements Updates - We've updated our website to reflect all changes on the September 2014 Clements update, version 6.9. Many changes on this update were focused on Asian birds, along with some African birds. Four new families are recognized, most notably separation of Old World Parrots into the family Psittaculidae. The genera in a variety of families were resequenced, and some were moved to different families, separated into new families, or placed in uncertain status. Various new species were recognized, mostly Asian and Amazonian. Notable is the newly recognized species Junin Tapaculo in central Peru. Various species were also split, especially those on Pacific and Indonesian Islands, but also in Africa and Asia. Notable splits among neotropical species involved Spotted Antpitta, Andean Tyrant, and Sirystes. Species lumped with other taxa and are no longer recognized include Bamboo Antwren, Xingu Woodcreeper, Typana Scythebill, and Tapajos Scythebill. Read more »
WHY TRAVEL WITH US?
Guaranteed departures available on ANYTIME tours, personal service, small groups, memorable experiences, reasonable pace, expert guides, professional photography instruction, better prices than comparable tours. Our goal is always to make your experience the best it can be.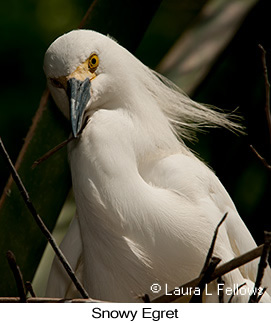 PHOTO WORKSHOPS
Our instructional bird/nature photo workshops emphasize bird photography but also include some nature photography. They're designed to instruct participants on how to obtain stunning environmental portraits of birds in their natural habitats without reliance on outdoor studio setups. All workshops are conducted by professional bird/wildlife photographer Laura L Fellows, whose extensive body of work is evident throughout our website. Domestic photo workshops take place at locations specially chosen for their photographic opportunities within the United States, while international photo workshops take place at selected locations in the tropics. Every photography workshop includes one-on-one phone consultations with Laura along with assignments prior to arrival on location, photography in the field, classroom instruction, and constructive critiques intended to improve everyone's photographic success. For currently scheduled workshops click on the WORKSHOPS menu above or give us a call.