BIRD PHOTO TOURS, BIRDING TOURS

BIRD PHOTO WORKSHOPS
We offer quality bird photography tours, birding tours, and bird/nature photo workshops. We've been bringing a personal touch to each client's travel experience since 2005. Our extensive website offers detailed information about our tours and workshops as well as useful information about the countries and birding locales we visit, bird checklists, and more. Please note: to help mitigate rising airfares, we've reduced our prices on spring 2014 birding tours to Costa Rica and Panama without changing tour itineraries or accommodations.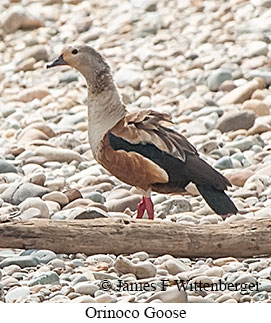 BIRDING TOURS
Our birding tours cover diverse habitats, altitudinal zones, and locales to maximize species count and are scheduled for the best times of year for birding, typically when birds are in breeding plumage and especially active. Each birding tour is led by an expert birding guide who specializes in that country and typically lives there year-round. We stay in comfortable accommodations, preferably eco-lodges, near the birding sites whenever possible. For each birding tour we provide extensive information on our tour pages, reached from the green-bar menu above, including detailed itinerary, description, tour map, photos, checklists, target bird lists, lists of range-restricted and endemic birds, and more.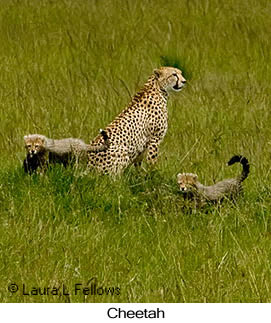 BIRD PHOTO TOURS & SAFARIS
Our bird photo tours emphasize bird photography, though our Africa photo safaris also include wildlife photography. Our goal on photo tours is to get great photographs of many species of birds and wildlife in their natural habitats. Itineraries are often similar to our birding tours, but the pace is slower to allow ample time for photography. Our Africa photo safaris visit the main game parks and reserves like other safaris, but we place more emphasis on bird photography and visit other birding locales as well to photograph the many birds missed by typical safaris. Each tour is led by bird/wildlife photographer Laura L Fellows, whose photos adorn our website. We provide detailed information about each tour on separate tour pages, reached from the green-bar menu above.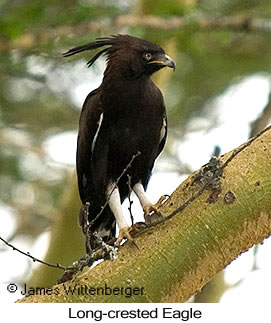 COUNTRIES
FEATURED TOURS

2014 Tanzania Birding Tour
May 18-Jun 1, 2014 (14 days, 13 nights)
Price: $6450; (Single Suppl $450)
Arusha, Tarangire, Ndutu, Serengeti, Speke's Bay, Grumeti Game Reserve, Ngorongoro Crater, Gibb's Farm Lake Manyara


**Guaranteed Departure**

2014 Peru Birding Tour
Jul 20-Aug 3, 2014 (15 days, 14 nights)
Price: $3750; (Single Suppl $375)
Central Highlands, Manu Road, Manu Biosphere Buffer Zone


**Guaranteed Departure**
NEWS
December 2013 - Southeast Asia - We plan on offering birding tours to southeast Asia in a year. To that end we are currently researching the region and have posted initial birding data for selected countries in the Orient, including descriptions and checklists for selected birding locales in Thailand and Vietnam. We'll be adding information for more countries during coming months. We are also planning a scouting trip to Vietnam during the latter part of 2014 and to Indonesia and Thailand in 2015.
December 2013 - Kenya Birding Tour - Our November 2013 Kenya birding tour was undersubscribed. However, we happily converted it to a private tour at cost upon our client's request. The tour was highly successful with 631 bird species seen during 17 days covering the central plateau, western region, and Masai Mara. Read more »
WHY TRAVEL WITH US?
Personal service, small groups, memorable experiences, reasonable pace, expert guides, professional photography instruction, better prices than comparable tours. Our goal is always to make your experience the best it can be.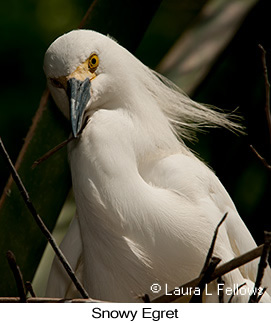 PHOTO WORKSHOPS
Our instructional bird/nature photo workshops emphasize bird photography but also include some nature photography. They're designed to instruct participants on how to obtain stunning environmental portraits of birds in their natural habitats without reliance on outdoor studio setups. All workshops are conducted by professional bird/wildlife photographer Laura L Fellows, whose extensive body of work is evident throughout our website. Domestic photo workshops take place at locations specially chosen for their photographic opportunities within the United States, while international photo workshops take place at selected locations in the tropics. Every photography workshop includes one-on-one phone consultations with Laura along with assignments prior to arrival on location, photography in the field, classroom instruction, and constructive critiques intended to improve everyone's photographic success. For currently scheduled workshops click on the WORKSHOPS menu above or give us a call.