ABOUT TANZANIA BIRDING AFRICA
TANZANIA
| | |
| --- | --- |
| Area (SqMi): | 365,755 |
| # Species: | 1122 |
| # Excl Vagrants: | 1089 |
| # Endemics: | 30 |
| # Near Endemics: | 31 |
| Species/1000 SqMi: | 3.0 |
Tanzania is best known for its many game parks and reserves. The most visited reserves are in the north, notably the Serengeti National Park, Lake Manyara, and Ngorongoro Conservation Area. Nearby Tarangire National Park is less visited but well worth visiting, especially during dry season when many game animals congregate there. Less accessible and much less frequently visited are game reserves in the south, such as Selous and the nearby Udzungwa Mountains.
The country can be divided into three main geographical regions plus two smaller western regions, the narrow coastal zone including the islands of Zanzibar and Pemba, the Central Plateau, the mountains, Lake Victoria, and the far northwest. There are no major river systems in the country, although smaller rivers flow from the central plateau or highlands into the Indian Ocean (Pangani and Rovuma Rivers) or Lake Victoria (Malagarasi and Grumeti Rivers).
The Coastal Region is 10-40 miles wide and is a high rainfall area with lush palms, mangroves, riparian, and estuarine forests along with much agricultural land. The largest cities Dar es Salaam and Tanga are on the coast. Dar es Salaam is a typical gateway into the country for international travelers, while Tanga is much less visited. Tanga is a gateway to Zanzibar and Pemba Island as well as the Usambara Mountains of northeastern Tanzania. There is some interesting birding along the coastal road near Tanga, where a number of specialty birds such as Madagascar Pratincole, Yellowbill, Sombre Greenbul, Kurrichane Thrush, and Zanzibar Bishop are found. Pemba Island is worth a visit as four endemics are only there, namely Pemba Green-Pigeon, Pemba Scops-Owl, Pemba White-eye, and Pemba Sunbird.
The Central Plateau is of course a major attraction of the country, as that is the region of vast plains and major national parks and reserves such as the Serengeti, Lake Manyara, Lake Tarangire, Lake Natron, and the Ngorongoro Conservation Area. This is where most visitors go on game safaris, but it also offers numerous birding opportunities. Indeed, this is the region where most birding tours spend the majority of their time.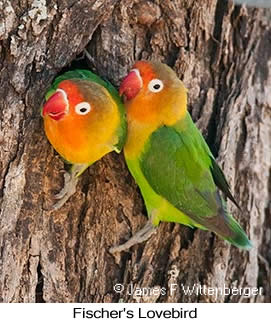 The mountainous regions include Mt Kilimanjaro, the highest peak in Africa, as well as the Eastern Arc of mountains that includes the East and West Usambara Mountains in the northeast and the much less visited Udzungwa Mountains west of Selous Game Reserve and the Uluguru Mountains in the south. These mountains offer altitudinal transects that increase species diversity and are evolutionarily ancient places where high species diversity and endemism has occurred. For this reason they are important places to include on birding tour itineraries.
The main place birders visit around Lake Victoria is Speke Bay on the southeastern shore as it's only about 15 km from the Serengeti and there's a nice lodge where visitors can stay. The lakeshore attracts many of the specialty birds around Lake Victoria such as African Openbill and various shorebirds. Swampy grasslands near the lake attract many birds and not many people. Some birds restricted to this region include Black-headed Gonolek, Red-chested Sunbird, and Slender-billed Weaver.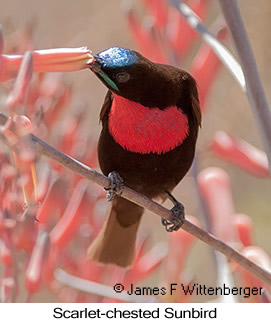 Finally, the far northwest corner of Tanzania near the Uganda and Rwanda borders is the only place where rainforest is found in the country. These are extensions of the Congolese Rainforest, so many bird species reach the eastern-most limit of their range there. 56 species of rainforest birds are found in Tanzania only in this region. The region has been extensively logged for Podocarpus trees, and the largest remaining tract is in the Minziro Forest Reserve. The forest reserve includes extensive areas of grassland as well as rainforest. It's regularly flooded by the nearby Kagera River during rainy season. Few birding tours include this region in their itineraries since it is fairly inaccessible .
ABOUT TANZANIA BIRD PHOTOGRAPHY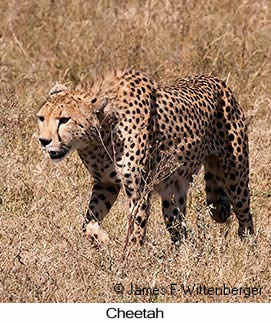 Like Kenya, Tanzania is a world-class photo safari destination. It has the well-known opportunities to photograph big game and big cats during wildlife safaris. It also features over 1100 bird species. Many are open country birds that are relatively easy to photograph, while others are found in restricted ranges such as mountain forests or rainforest of the far northwest. Some of the most spectacular birds are only in breeding plumage during nesting season, typically during and shortly after the rains, so they're most photogenic at those times. It's usually possible to photograph birds even during tours devoted to birding rather than photography. Those more interested in photography than species count should travel on a bird photo tour if possible instead than a birding tour when available.
WHEN TO VISIT TANZANIA
Certainly one of the major attractions when visiting Tanzania is the large herds of migratory Wildebeest and their followers such as Plains Zebra. These herds constantly move in search of new grass, so their location varies with time of year. For the most part the herds have moved north into Kenya during July-September, so they are largely absent from the Serengeti at that time. The calving season for Wildebeest is February-March, and this is an excellent time to visit the Serengeti. Predators are active and breeding due to the large availability of prey, and these months are relatively drier than the short rains of November and the long rains of April-May. Other game animals also have seasonal movements. Elephants and many antelopes move out of the Serengeti during the dry season of July-October to areas of permanent water such as Tarangire National Park, where they congregate in large numbers. Animals in Ngorongoro Crater are mostly permanent residents and present year-round. Many general tour groups visit Tanzania during February-March during the Wildebeest calving season. Low season for tourists is during the long rains of April-May when some lodges close in the national parks. This is a glorious time to be in Tanzania, as the grasses are lush and green, and visitors have the game parks nearly to themselves.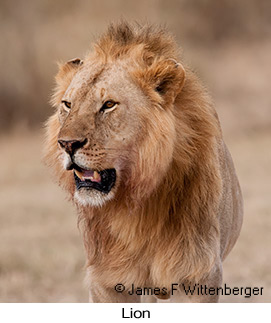 The best time for birding in Tanzania is when a majority of species are in breeding plumage. Since breeding is timed with the rains, which bring out insects that many birds rely on to raise young, the best times to see birds in breeding plumage is November-December and late March-May. The added bonus of visiting Tanzania during winter months is that northern migrants wintering in Tanzania are present as well. The amount of rainfall during the rainy seasons varies between locales and between years. All of East Africa was stricken by severe drought conditions during 2011, when the amount of rain was substantially below normal. Birding in rainy season can be very rewarding. The rains tend to come in afternoon squalls and rain-out days are unusual. Some areas become impassable due to muddy conditions, but most birding sites remain accessible. That's why many birding tours to Tanzania are scheduled for October-December and March-May. Game viewing is still good and the birding is wonderful during those times.
OTHER COUNTRIES
IN AFRICA
Angola
Egypt
Malawi
South Africa
Zimbabwe
BIRDING LOCALES