SE ATLANTIC FOREST BIRDING TOUR
Tour Overview BRAZIL
BIRDING TOUR
ANY TIME*
Duration:
16 days, 15 nights
Group Size:
2-8
Anytime Price:
$5975
Group Price:
$5675
Single Suppl:
$350
Est #Species:
350-400
Pace:
Easy/Moderate
Difficulty:
Easy/Moderate
* This tour is available for any dates of your choosing provided guide services and accommodations are available.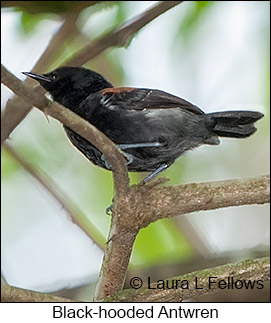 Our Southeast Atlantic Forest Tour tour is designed to see as many endemic birds in the remaining remnant Atlantic Forest biome around Sao Paulo as possible. Southeastern Brazil is the most populous part of the country, causing serious reduction and degradation of the unique SE Atlantic Forest biome. The remaining remnant forests are home to many endemic, endangered, and very localized bird and plant species.
The tour begins with airport pickup in Curitiba. Participants are transferred to the coastal town of Guaraquecaba with a birding stop en route to look for the endangered Marsh Antwren. The entire next day is spent in coastal Atlantic Forest at nearby Salto Morado Natural Reserve. This day is followed by a full day boat trip into the estuaries, mangroves, and coastal forest of Superagui National Park. From there the group transfers to Intervales State Park with a birding stop en route at Botelho State Park. Three full days are then spent birding Intervales, considered by many birding experts as the best birding place in all of southeastern Brazil. From Intervales the tour continues to the coastal resort town of Ubatuba for a two night stay. At Ubatuba visits to coastal forest and hummingbird feeders will produce many new birds. The transfer from Ubatuba to Itatiaia National Park will be via Pereque, where the endangered Black-hooded Antwren will be sought out. The final two full days will be spent birding Itatiaia National Park, with one day in the lowlands and one day in the highlands. After a last morning in Itatiaia the group will transfer to Sao Paulo for either overnight international flights that night or an overnight stay for flights out the following morning.
ADDITIONAL INFO
(Not on Menu Above)
BIRDING LOCALES