PACKING LIST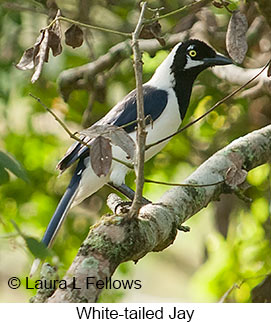 The packing list below contains suggestions to assist with your tour preparation. A helpful on-line source for fast-drying clothing is www.cabelas.com.
Clothes pre-treated with permethrin or re-treated before departure are helpful in fending off insects, chiggers, and ticks. One treatment is good for about 5 washings. Pants and socks especially should be treated. Chiggers and ticks are more an issue in some countries than others. Treating clothes is advisable but optional.
Do not bring bright-colored clothes as wearing such clothes in the field disturbs the birds. Also do not bring or wear white shoes in the field. Earth tones and muted colors are ideal. Do not wear sandals, open-toed shoes, short-sleeved shirts, or shorts in the field as they provide no protection against biting insects and the like. If the guide tells you sandals, short-sleeved shirts, or shorts are OK while we're out birding, bear in mind that most of our guides are native to the tropics and have different immunities than you do.
If you are traveling with expensive camera equipment or binoculars, we strongly recommend covering camera equipment and binoculars with a personal items rider to homeowners or renters insurance. The annual premium is nominal and well worth the cost. Camera equipment is often not covered by standard policies. A list of covered equipment with serial numbers is normally required. Check with your insurance provider for more information.
The packing list below is based on our experience and may not include all personal items you may need. Please use your discretion in adding to this list to suit your personal requirements. The main goal is to keep the amount of baggage to a reasonable level while still having what you need.
RECOMMENDED ITEMS
Suitcase. The ideal suitcase has outside pockets, built-in wheels, and pull-out handle. A suitcase with dimensions no more than 45 linear inches can be hand carried on many flights. Larger suitcases must be checked. Please avoid bringing large trunks or excessive luggage. Tours involving domestic flights in-country may have strict baggage limits. When in doubt, please call us for guidelines.
Small Daypack or Camera Bag. A daypack is great for carrying a sweater, field guides, camera etc. Those carrying significant camera equipment should refer to the Photo Tour section below.
Shirts. 2-5 fast drying long-sleeved, neutral-colored shirts.
Pants. 2-5 pairs lightweight, light-colored, fast drying nylon pants, optionally with zip off legs (ie. convertible to shorts). We strongly recommend against wearing shorts while in the field, but you may wish to wear shorts during transfers or on boat trips.
Warmer Clothes. Bring 1-2 warm sweaters for layering, especially on tours visiting higher elevations. Evenings can cool down in the tropics. Boat trips can sometimes be chilly. On tours visiting higher elevations such as the Andes Mountains of South America, you should also bring a warm coat as temperatures can get down to freezing.
Underwear and Socks. 3-7 sets made of lightweight, fast drying synthetic fabric.
Shoes. Preferably 1 pair lightweight, water-resistant hiking shoes or boots plus 1 (optional) pair flip flops or sandals. Treat shoes or boots with water repelling sealer according to manufacturer's specifications.
Raincoat or Poncho. Lightweight, good quality, waterproof windbreaker with hood or rain poncho. We prefer a poncho, which will cover a day pack or camera and protect legs down to calves or ankles. Water-resistant fabrics may be inadequate should we encounter a heavy tropical rainstorm (most likely in the Amazon where the lodges usually provide additional raingear). If bringing water-resistant rain gear, treat with appropriate sealant before departure.
Hat. A breathable hat is indispensable in the tropics. Some people soak their hats in water to help keep cool on hot days. You may want one with a skirt that shields your neck and ears from the sun. Some people take a warmer hat on tours visiting higher elevations, though we've never felt a need for that.
Vest. Lightweight vest with many pockets is useful. A pocket large enough to carry birding field guide is good, though your binoculars case could also serve that purpose while in the field. A pocket in the back of the vest for carrying rain gear is desirable as you should always carry your rain gear with you while in the field, even on the sunniest days.
Money Pouch and Dummy Wallet. A money pouch that hangs under clothes from your neck is a great way to carry small amounts of expense money for the day, along with passport and credit card. A dummy wallet with a nominal amount of cash and expired credit cards is a good way to divert a petty thief from getting your money pouch and money belt.
Money. Bring enough cash for airport departure taxes, tips for maids, guides, and drivers (call us for guidelines on tipping), incidental expenses, souvenirs, personal items, and emergencies. Carry small denominations, as getting change may be difficult. Do not rely on ATM machines, debit cards, credit cards, or traveler's checks, which are often unavailable or not accepted. The latter are fine as a backup but should not be relied upon. US currency is accepted in some countries but not others.
Credit Cards. Two credit cards kept in different places are recommended in case of loss or damage. Visa and Mastercard are most widely accepted. American Express cards are not widely accepted. Advise your credit card companies of your travel plans before departure or they may block your card as part of their fraud protection policies. Placing credit cards near a cellular/satellite phone may damage the magnetic strip. Travelers checks are not widely excepted and usually can't be cashed except at major banks in big cities, then often entailing a 5% charge or more. We prefer not using them.
Documents and Photocopies. Bring your passport, international certificate of vaccinations (yellow card) or other proof of required vaccinations, airline ticket, driver's license etc. Make 2 sets of photocopies of all documents. We usually keep our credit card numbers encrypted in an email account so they can be retrieved if cards are lost. We also keep phone numbers for credit card companies and other contacts there as well. Carry original documents in your money belt, keep one set of photocopies on your person, and leave one set of photocopies at home with a relative or friend. Carrying 2 extra passport photos can aid in getting replacements quickly if your originals are lost. Some countries require visas for entry, which are not always obtainable upon arrival. Inquire well in advance in case you need to mail away for visas before departure.
Itinerary, Field Guide, Checklists, Small Notebook, and Pen. Notebook should fit in a vest pocket and is useful for taking notes while in the field. We provide bird checklists for every tour. Please bring them as we don't carry extras with us. Some people arrange for a print shop to bind color plates of their field guide separately from text so they can carry the color plates into the field without the text. If this is done, having the color plates laminated to protect them from the elements is a good idea.
Binoculars. The best binoculars are light-weight with high light-gathering capacity. Binoculars sealed against moisture are essential in the tropics. Binoculars should be at least 7x35 but higher magnification (e.g. 10x42) is preferred by many birders as long as they are lightweight. Note that higher magnification results in narrower field of vision, making it harder to get the birds into view. Note also that higher quality (more expensive) binoculars usually gather more light and are often better at capturing color in poor lighting conditions.
Alarm Clock/Wristwatch. Compact, lightweight travel alarm or a wristwatch with alarm is essential on our tours.
Flashlight or Penlight. Bring one for night walks or walking about in poorly lighted areas after dark. Small lightweight penlights are best. Also, bring spare batteries. Penlights turned on by rotating the front end will sometimes get turned on accidentally while in one's pocket, so beware of those.
Toiletries. A good choice is a kit that can hang on a hook or towel bar. Put squeeze bottles in zip-lock bags. Pack small bars of soap, shampoo, and liquid laundry soap. If you use an electic toothbrush, you may want to bring a small manual toothbrush as backup. Bring chargers for electric toothbrushes and razors. Be aware of restrictions regarding liquids in carry-on luggage on international flights.
Portable Hair Dryer. Very useful for drying clothes if not hair. Be careful not to burn out heating element if used for drying clothes.
Sunglasses and Prescription Glasses (if needed). Use sunglasses with 100% UV coating. If you wear prescription glasses, bring a copy of your vision prescription. A glasses repair kit is very handy if a screw comes loose or falls out.
Sunscreen. Use UVA/UVB 30 or above in the tropics. Make sure you bring some and carry it with you while in the field.
Medications and Vitamins. Keep in original containers if possible to go through airport security and customs.
First-Aid Kit. Bring band-aids, moleskin, antiseptic wipes, Neosporin, Caladryl or Calamine lotion, Benedryl, eye drops/wash, tweezers, surgical tape, scissors, thermometer, pain reliever (Tylenol, aspirin, ibuprofin, etc), anti-motion sickness medication, anti-fungal cream, cold medication, anti-diarrheal medication, and sunburn remedies.
Insect Repellent. Over 30% Deet. Do not use stronger than 80%. Note that sunscreen greatly reduces the effectiveness of Deet, so don't use them together. If you spray clothes with Deet, they should be washed before next usage to avoid skin irritations. Do not apply Deet on skin that will be covered with clothing. Make sure you bring some and carry it with you while in the field.
Snack Foods. We provide water while in the field but not snacks. You may want to bring snacks, preferably something that won't melt in the heat.
Luggage Tags. It's a good idea to use your business address, not your home address, on luggage tags. We've heard reports of individuals obtaining addresses from luggage tags and then breaking into those homes. Also, affix a label to the inside of your suitcase and in garments and carry-on bags with your name, flight itinerary, and contact phone numbers.
OPTIONAL ITEMS
Map of the Country. Most people want to know where they are while traveling. To that end, it's very helpful to bring a map of the country, which can normally be purchased at a good bookstore prior to departure. You won't have an opportunity to buy one after arrival in country and we do not provide maps to participants.
Money Belt. If you want to separate your cash in case something happens to your money pouch, you might want to bring a money belt with some spare money and an extra credit card. NEVER access your money belt in public.
Altitude Sickness Pills. When traveling to high altitude areas, taking pills for altitude sickness the day before and for several days thereafter is advisable. These are especially important on Peru tours, as Cusco is at 10,000ft, Abra Malaga is close to 14,000ft, and Santa Eulalia area reaches 16,000ft.
Scarf/Bandana. A lightweight scarf (women) and/or cotton bandana you can dip in water to cool yourself.
Zip-Lock Bags. Bring different sizes. Jumbo size is handy for various items.
Ear Plugs or Electronic Sound-neutralizing Headphones. If you're a light sleeper, you may want to bring some. Rooms in the tropics are often not sound-proof.
Leech Socks. Essential in places with lots of leeches, such as Southeast Asia.
Premethrin. It's helpful though not essential to treat socks and pants with premethrin before departing for the tropics. Premethrin is effective for 5-6 washings in fending off chiggers. Use especially on socks, lower pants legs, and around waist-band. Chiggers are more likely to be encountered on some tours than on others. Premethrin is banned in Canada, so if you're Canadian you won't be able to treat your clothes with it. Not to worry. You'll be fine without.
Night Light. Can be useful in hotel rooms or lodges. Just remember to take it with you when checking out.
Gloves. Some tours visit quite high elevations (11-13,000 ft) and may be cold, especially in early mornings. Finger-less or other light gloves may be desirable.
Computer. A lightweight laptop or tablet computer is handy for sending email. Many hotels and lodges now have wireless capability, which can be slow but still allows communication with home.
International Calling Card. International calling cards that will work from a foreign phone system are difficult to obtain in the US. Your best bet is to purchase one at the airport upon arrival in the country you are touring. You may be able to purchase one while we are on tour, but travelling with a group on a scheduled itinerary can make this very difficult. Highly useful in the event of an emergency or to contact family while on tour. Be sure you know how to dial the US from your destination country before your departure. Most people communicate by email, which is available in some lodges where we stay but not all. Alternatively, you can provide loved ones with lodge phone numbers along with your itinerary before departure so they can call you.
Rubber Boots or Pullovers. Rubber boots can be useful in very muddy areas such as some parts of the Darien in Panama, in the Amazon, and at Hala Bala Thailand. We almost never bring them. When in doubt, give us a call regarding specific tours.
Swimsuit. Some lodges have swimming pools or spas which you may wish to use, although time for such use is generally limited. You may also want a swimming suit if you plan on going snorkeling on Galapagos cruises. If you have zip-off pants legs, your pants may suffice (men only).
Camera & Batteries. Put a new battery in camera equipment and test to ensure your equipment is in proper working condition. Bring spare batteries, memory cards, lens tissue or anti-static cloth, silica desiccant for binoculars and camera cases. Note: many airports will allow hand-checking of memory cards for digital cameras instead of exposing them to radiation.
Camera Accessories. See our list for photo tours below.
Spotting Scope. We do not recommend bringing a spotting scope, as one is typically provided by the guide on tour and can be shared by all. Nevertheless, some people like to bring a scope so they don't have to wait for access to the guide's scope.
Voltage Converter. Outlets in some countries have 220-240V current instead of 110V. In these cases, a converter from 220 to 110 is needed if you have any batteries to charge (e.g. camera batteries, electric razor or toothbrush, etc). If you need multiple outlets, a powerstrip is also useful.
Outlet Adaptor. Electrical outlets vary by country. Please check here for outlet adaptors needed during your tour.
Clothesline and/or Clothes Pins. Clothesline that is lightweight can be handy. Clotheslines that rely on suction cups don't work well. Clothespins aren't needed if hanging a clothesline in your room, though clothes pins with hooks are useful in lieu of a clothesline. We always manage without any of this.
Umbrella. A compact umbrella may be desirable if we encounter rain. These are not especially practical while birding but can be useful.
Walking Stick. Telescoping walking stick may be useful for rough terrain. We have had problems carrying a telescoping walking stick through security at Heathrow in London, which is especially strict, so it's advisable to put your walking stick in checked baggage.
Extra Pair of Prescription Glasses or Contact Lenses.
Sewing Kit. Needle and thread, selection of different sized safety pins, and spare buttons can come in handy.
Pocket Knife. A small one can come in handy, but don't bring one unless you're checking baggage! Same is true for nail clippers of all types.
Slippers. Best to use flip-flops and do without slippers.
Flat Sink Stopper. May come in handy when washing out clothes in a hotel room that lacks drain plugs in the sink. An alternative is to use a dirty sock to plug drain while washing remaining clothes.
Wash Cloth and Towel. We've never had a use for either on our tours.
Powdered Gatoraid. You may want to bring some especially if you're prone to heat exhaustion. The extra electrolytes can be very beneficial in the tropics where the sun can beat down during mid-day hours. We provide ample water and it's possible to buy items at local stores on most tours, but having your own supply is convenient.
SUGGESTED CAMERA EQUIPMENT FOR PHOTO TOURS
Camera Bag or Hardcase. A sturdy camera bag or hardcase for carrying your camera gear is essential. Something waterproof is preferable in the unlikely event that your gear gets wet.
Camera Body. A good 35mm camera body suitable for mounting telephoto lenses is best for capturing high quality images. Cheaper cameras with telephoto built in (e.g. 12X zoom cameras) are fine for snapshots but the results typically lack sufficient resolution when enlarged. The better the equipment, the better your results.
Medium Telephoto Lens. A good quality telephoto lens is essential for getting good photos of birds. Suggested focal lengths are 75-200mm 100-400mm, or 300mm. Some people carry longer lenses, but those are difficult to hand-hold. Stabilized lenses are preferable as they facilitate getting sharp images with slower shutter speeds than convential lenses. Cheaper after-market or 3rd party lenses will not give you the same results as more expensive lenses.
Super-telephoto Lens (Optional). A super-telephoto lens is optional equipment, but you will probably want to bring it if you own one. You'll have opportunities to use it while on tour.
Tele-extender (Optional). A good quality 1.7-2.0X tele-extender is very useful. Bring one if you have it.
Extra Camera Body (Optional). There is nothing worse than being in the field with a camera body that stops working. Condensation in tropical climates can sometimes render a camera temporarily inoperable, so it's nice to have an extra in the event something happens to your primary camera body. Avoid inserting batteries or memory cards while outside first thing in the morning to reduce the risk of malfunctioning.
Wide-angle Lens (Optional). A wide-angle lens is nice to have at times to make photographs of people, scenary, and the like.
Macro Lens (Optional). A macro lens is useful only if you are interested in taking close-up photos of flowers, plants, frogs, etc.
Filters (Optional). You may want to bring UV or polarizing filters.
Memory Cards. We encounter numerous opportunities to photograph birds and other subjects while on tour. We also shoot continuous mode on a regular basis. Bring enough memory cards to last at least a full day plus some extras. Faster cards are preferable to older, slower cards.
Memory Card Safe (Optional). It's a good idea to carry a small, waterproof carrying-case for your memory cards. We generally flip cards upside down in the case when filled up to keep them separate from unused cards.
External Storage. Space on memory cards quickly becomes limiting if you have nowhere else to put your images. We strongly recommend carrying external disk storage. We have used Epson external hard drives and Apple IPods in the past, but with the advent of cheaper, lighter weight laptops and external disk drives we now use those instead. Moreover, a lightweight laptop is better for previewing and editing images than the old Epson drives. Be aware that time to do editing is limited except in evenings, as we stay busy while on tour. We shoot everything in RAW format, which quickly uses up storage, so make sure you have enough. We also shoot a lot of pictures. If you shoot jpgs and fewer images per bird, you may not need much offline storage. We only shoot RAW because such images are much more amenable to digital processing later.
USB Cables. Bring cables needed to transfer images from your camera to your external storage device.
External Flash. An external flash is very useful in low light situations and for fill-flash. Third-party flash attachments may fail in the tropics. We advise getting one made by the manufacturer of your camera body. It's important that you can dial down the light intensity of the flash, which is typically not a feature of cheaper flash attachments. Without that capability, over-flashed photos may result.
Flash Extender (Optional). A flash extender such as a Better Beamer is extremely useful as it extends the effective distance of a flash attachment. An extra Fresnel lens is recommended in case the one on the flash extender falls off and is lost.
External Battery Pack (Optional). A good external battery pack for powering your flash is very handy. It allows the flash to recycle faster and you won't need to carry a large supply of replacement batteries for the flash. We have had very good success with Quantum Turbo Battery Packs. We use fill flash extensively, which makes an external battery pack essential for us.
Fast Battery Charger (Optional). A fast battery charger is very useful in the more remote lodges where power is by generator and is on for only a few hours in the evening.
Power Strip (Optional). A power strip with 6-8 outlets is very handy in many lodges where there are very few outlets in the rooms. When you're charging several items of equipment at once in limited evening time, having enough outlets is very helpful. Bring an adaptor for a 2-prong outlet with it.
Spare Rechargeable Batteries. If your camera uses rechargeable batteries, bring spares. Also don't forget your battery recharger.
Extra Camera Batteries. Bring a good supply of camera batteries for your equipment. It's more convenient to have them with you than making special stops to re-supply.
Tripod (Optional). Many people find a good tripod very useful. Alternatively, you may want to bring a Bush-Hawk or monopod. We don't use any of those ourselves.
Lens Tissue. You definitely want to bring something for safely cleaning your lenses.
Sensor Cleaning Kit (For Digital Cameras). You'll want to bring a kit for cleaning your camera sensor.
Desiccant Packs. Tropical environments are sometimes very humid. Desiccants help keep digital camera equipment functioning.
Manuals (Optional). You may want to bring your equipment manuals for reference. If something goes wrong with your equipment, it helps to have some technical reference available.