CANCELLATION POLICY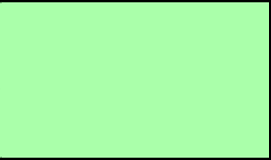 Accommodations must be arranged well in advance to ensure availability, and guides must have sufficient time to arrange alternative employment should a trip be cancelled. Therefore, tours are subject to cancellation if they fail to attract the minumum number of participants within 60 days of departure. In the event of cancellation, all deposits and other advance payments will be fully and immediately refunded to registered participants.
If fewer than the minimum sign up, Exotic Birding may at its discretion either conduct the tour anyway or cancel the tour. Participants are therefore advised not to purchase plane tickets until verifying with Exotic Birding that the tour will take place.
Exotic Birding LLC strongly recommends that participants purchase trip cancellation insurance that will reimburse non-refundable payments should unforeseen circumstances or a medical emergency prevent participation in the tour. Please note that trip cancellation insurance does not cover the cost of medical emergencies that may occur during the tour. Participants should consider purchasing travel medical insurance (at additional charge) to cover health-related expenses incurred while on tour and also emergency medical evacuation. Such insurance is moderately expensive but offers protection for persons concerned about possible health-related issues. Check with your current health insurance provider to determine whether your current coverage applies abroad. Most coverage does not.
Please note that insurance companies typically require that trip cancellation insurance be purchased within 1-2 weeks of registering for a tour. Many insurers offer trip cancellation and travel insurance. We recommend using Travel Guard. Travel Guard covers residents of both the US and Canada.