CENTRAL COLOMBIA BIRDING TOUR
Tour Overview COLOMBIA
BIRDING TOUR
ANY TIME*
Duration:
15 Days, 14 Nights
Group Size:
2-8
Anytime Price:
$5825
Group Price:
$5550
Single Suppl:
$500
Est #Species:
425-475
Pace:
Moderate
Difficulty:
Moderate
* This tour is available for any dates of your choosing provided guide services and accommodations are available.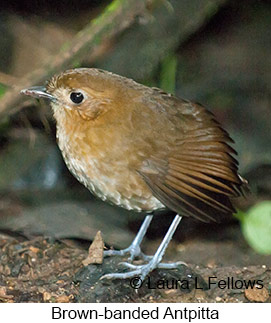 The Andes Mountains split into three cordilleras in Colombia, creating two large intermountain valleys that are filled with endemic birds. Our Central Colombia birding tour takes full advantage, with some 100 endemics and near endemic species possible during a two week tour.
The tour begins with two days birding near Bogota, with visits to Chingaza National Park, Laguna Chisaca in Sumapaz National Park, and La Calera Hummingbird Observatory, all in the mountains east of the city. Then the tour heads westward toward the Magdalena Valley with birding stops at Pedro Palo Lagoon and oak forest sites en route to Ibague. After a hotel stay outside Ibague, the next morning begins very early with a visit to Ukuku Lodge at sunrise to see rare and endemic Tolima Doves followed by birding on the lodge grounds and in Combeima Canyon. From there the tour continues to Otun for a full day of birding the Otun-Quimbaya Fauna and Flora Sanctuary. After afternoon transfer to Montezuma Ecolodge, the next two full days are devoted to the bird rich highlands and middle elevation sites of Tatama National Park. The tour continues to Jardin for a late afternoon visit to a large Cock-of-the-Rock lek followed next morning by birding in the Yellow-eared Parrot Reserve near Ventanas. After a morning there, the afternoon is spent transfer to Manizales for an overnight stay. After an overnight in Manizales, a full day is devoted to birding the Rio Blanco Reserve nearby, a middle elevation forest site filled with endemics. Next day begins with an early morning visit to Hacienda El Bosque to view Crescent-faced Antpittas coming to a feeder followed by a scenic drive upslope to Nevado del Ruiz National Park. Andean Condors are very possible during the drive. The afternoon will be devoted to viewing highland hummingbirds coming to feeders, with the next morning devoted to highland specialties such as Rufous-fronted Parakeet and Equatorial Antpitta. After transfer to Doradal, the following day will be spent in the bird rich Rio Claro Reserve. The tour ends at the airport in Medellin the next day following a morning transfer from Doradal.
ADDITIONAL INFO
(Not on Menu Above)
BIRDING LOCALES