ABOUT VIETNAM BIRDING ASIA
VIETNAM
| | |
| --- | --- |
| # Species: | 908 |
| # Excl Vagrants: | 845 |
| # Endemics: | 13 |
| # Near Endemics: | 21 |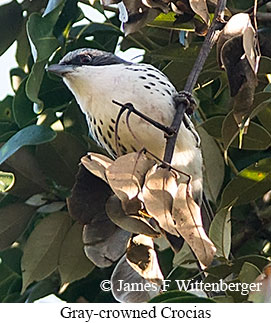 Vietnam is a scenically beautiful country with friendly people and a government that welcomes tourism as a boost to its economy. It offers fantastic birding with over 800 species recorded in the country and the most endemic species of any country in southeast Asia. The geography of the country defines the birding opportunities, as mountain ranges have a way of creating endemism and restricting where some species are found.
The far northeast is typified by the Red River Delta, a fertile low-lying area southeast of Ha Noi that is heavily devoted to agricultural activity. The area is subject to frequent flooding, which contributes greatly to the fertility of the land. Of interest to birders is the Xuan Thuy National Park where the critically endangered Spoonbilled Sandpiper was for many years present. However, the species has not been seen in recent years, and even when present, finding them involved wading in chest deep water out to mudflats to see them. The area is still good for many wintering shorebirds and other wetland species.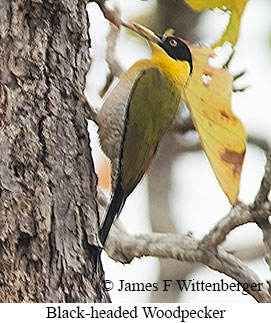 In the far northwest are plateaus and low-lying mountains that extend into neighboring Laos and south China. A number of birds barely reach into Vietnam and are present only around Sapa in the far north, though few birders visit that area due to its considerable distance from Ha Noi (about 7 hours by road). Closer to Ha Noi is Cuc Phong National Park to the southeast and Tam Dao National Park to the northwest. These are of particular note for northern specialties that aren't present farther south. Of these, Cuc Phong is most popular as a birding site. It features good secondary forest and limestone forest, the latter home to the coveted Limestone Wren-Babbler. Tam Dao is somewhat more problematical as a birding site as the area is frequently shrouded in fog. The best times to visit there are November and December when fog is less frequent.
The central or western highlands comprises a series of plateaus interspersed with low-lying mountains in the interior of southern Vietnam along the Laotian and Cambodian border.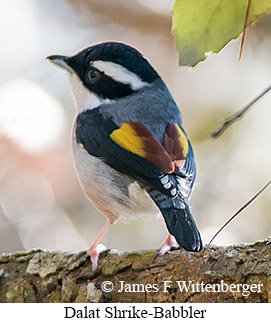 A number of national parks are located in this region. The habitat within the parks is mostly dry dipterocarp forest and lower montane evergreen forest, along with secondary forest and scrub where it had been deforested during the war. Several notable parks and birding locales are present in this region. Cat Tien National Park is the most visited birding locale in Vietnam and is worth at least a 3-day visit. The Dalat Plateau and nearby Di Linh are also notable. Dalat is an endemic bird area that includes Mount Lang Dinh, good for higher elevation specialties, a forested valley on the road between the towns of Dalat and Ta Nung, and the man-made lake of Ho Tuyen Lam. Ta Nung is especially notable as the best place to see the endangered Gray-crowned Crocias. About 80km south of Dalat is the town of Di Linh, near a mountain pass called Deo Suoi Lanh on the road towards the coastal resort town of Phan Thiet offers excellent birding.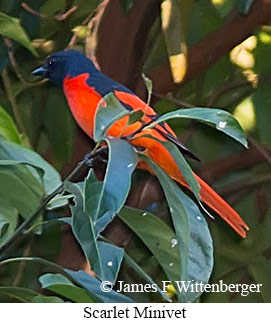 Also in the central highlands is the plateau around Kon Tum south of Da Nang. A notable mountain pass 40min. drive from Kon Tum is Lo Xu, best place to find the re-discovered Black-crowned Barwing. About 50km east of Kon Tum is Mang Den National Park, the only place to find the rarely seen and little known Chestnut-eared Laughingthrush. Mang Den is also by far the best place to see the highly sought after near endemic Yellow-billed Nuthatch and Black-hooded Laughingthrush.
Less visited is Yok Don and Phong Nha-ke Bang National Parks. Yok Don is located on the Cambodia border, and is about the only place in Vietnam to find several endangered species such as White-winged Duck, Black-necked Stork, White-shouldered Ibis, Giant Ibis, Red-headed Vulture, and White-rumped Vulture. None of these are likely to be seen by foreign birders because they're mainly restricted to the western section of the park, which is closed to foreign nationals. Yok Don does feature some birds difficult to see elsewhere such as White-rumped Pygmy-Falcon, Black-headed Woodpecker, Alexandrine Parakeet, Rufous Treepie, and Mekong Wagtail. Phong Nha-ke Bang is located farther north on the Laotian border and is even less visited by birders. The park is closed to visitors without special permission. A main attraction there is Sooty Babbler, which can be seen outside the park boundary. Another attraction that can also be seen outside the park boundary is Limestone Leaf-Warbler.
Closer to the coast about 40km south of the resort town of Hue is Bach Ma National Park, situated in a region of low-lying mountains and valleys. Bach Ma is a forested area that is excellent for several species of the galliforms Rufous-throated Partridge, Vietnam Partridge, Silver Pheasant, and Crested Argus, all fairly difficult but not impossible to see. Bach Ma also features a good variety of other forest birds of interest.
South of Ho Chi Minh City is the Mekong Delta. This area is rarely visited by birders as it's heavily agricultural and aquaculture. There are several national parks and natural areas, but good habitat is dwindling. About 7 hours by road from Ho Chi Minh City is Tram Chim National Park, home to a rapidly declining population of Sarus Cranes. U Minh Thuong National Park near the Cambodia border is difficult to reach but has good populations of wetland birds including Painted Stork. Tra Su on the Cambodia border is a special use reserve that supports good populations of Asian Openbill and other wetland species. The extremely rare Milky Stork is also sometimes seen there. To the far south is Mui Ca Mau National Park, an area of wetlands, mangroves, and mudflats where wintering shorebirds, terns, and other aquatic birds abound.
OTHER COUNTRIES
IN ASIA
Cambodia
China§§
Japan
Laos
Malaysia§§§§
Taiwan
BIRDING LOCALES
§ Includes Sarawak, Sabah, & Kalimantan
§§ Excludes Taiwan
§§§ Includes Wallacea but excludes Kalimantan (Borneo) and West Papua New Guinea & nearby islands
§§§§ Excludes Sarawak and Sabah on Borneo