REGISTRATION PROCEDURE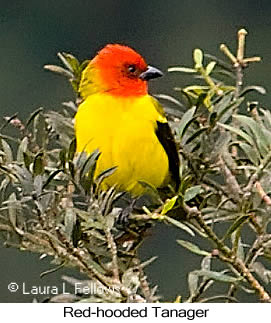 Early registration is advisable to ensure availability. We cannot reserve guides and accommodations until deposit is received. For Galapagos cruises the boat may book full 6 months or more in advance of departure. The same is true for high-demand tourist destinations such as Machu Picchu in Peru and some lodges in other countries. For questions about registration procedures or policies, please call us at 206-650-3425 or 303-325-5188.
To register for a tour, complete the registration form reached from the sidebar link. The signed form can be sent via email or mailed to the address below. Registration is not complete until deposit is received. Deposits can be wired or sent by mail:
Exotic Birding LLC
86 Newberry Drive
Saint Johns FL 32259
Please also fill out the information form, reached from the sidebar menu. This form should be sent at time of registration or shortly thereafter.
Please note that we require a signed liability release to conduct the tour.
INCLUSIONS/EXCLUSIONS
Tour prices include land transport, accommodations in double occupancy, purified drinking water unless otherwise indicated, meals as indicated in the itinerary, entrance fees to parks and sites listed on the itinerary unless otherwise noted on the tour page, and guide services excluding tips. Domestic airfare needed to conduct a tour may or may not be included in the price depending on the tour. This will be indicated on our website.
The following are specifically not included in the tour price unless otherwise stated: tips for guides, drivers, boatmen, and maids, international airfare, domestic airfare within the destination country, land transportation between the airport and the accommodations where the tour begins and ends, insurance of any sort, passports, visas, departure taxes, immunizations, medical care of any kind, excess baggage charges, optional excursions not included as part of the published itinerary, telephone calls, alcoholic beverages, laundry, room service, snacks not provided by tour leaders, personal equipment such as binoculars and birding books, and anything else of a personal nature.
We recommend you obtain travel insurance to cover possible loss in the event you must cancel your tour after deposits become non-refundable. Travel insurance can cover trip cancelation for reasons beyond our control and/or emergency medical and emergency evacuation expenses. Some tours such as to Bhutan require the latter form of insurance.
DEPOSIT AND PAYMENT SCHEDULE
GUARANTEED DEPARTURE TOURS
For tours with guaranteed departure, a 20% deposit is required upon registration. Some tours may require a higher deposit. Please check the Travel Information page linked to the tour you are interested in or give us a call regarding required deposits for a specific tour. Deposits become non-refundable 48 hours after Exotic Birding confirms rreceipt of payment unless we cannot arrange a guide or suitable accommodations for your dates. The due date for final payment is the same as above. Guaranteed departure means here that the tour will not be canceled or postponed due to too few participants. It does not exclude the possibility that the tour could be canceled due to reasons beyond our control such as acts of nature or political unrest.
NON-GUARANTEED TOURS
A 30% deposit is required for tours to the Galapagos. A 20% deposit is required for other tours unless we advise otherwise. However, we cannot guarantee guide or accommation availability until the funds become non-refundable. Deposits for Galapagos cruises should be received at least 180 days prior to departure to ensure availability. In general, deposits are refundable until final payment is due less any non-refundable deposits made on your behalf.
Final payment is due 90 days prior to departure for Central America and mainland South America. Final payment is due 120 days prior to departure for Africa and Asia and the Galapagos Islands unless otherwise specified on the TOUR INFO page linked to the specific tour or stated on our invoice sent to you during registration.
PAYMENT METHODS
Payment should be made in US dollars by check, money order, or bank wire transfer. See our Refund Policies for details.
REGISTRATION
FORMS
PRICE CHANGES
Prices of ANYTIME tours are our best estimates based on information available at the time. However, when estimating our cost months in advance, unanticipated price increases for transportation, lodging, or meals could require an increase in the published price of the tour. Due to our low margins, we must pass any increase of our costs for ANYTIME tours on to you. Such increases are unlikely to exceed 10% of the quoted price set at time of registration.
Prices of SCHEDULED tours have been calculated to offer the best value possible. When significant changes occur, which is rare, we reserve the right to increase our tour price up to 10%. Such changes will apply to those already registered for the tour.
Scheduled tours require a minimum number of participants for the tour to be offered at the price. If the minimum is not met, any one who registered for a SCHEDULED tour will have the option of converting the tour to an ANYTIME tour at the published ANYTIME tour price or receive a full refund of any payments made. Participants are therefore advised not to purchase plane tickets unless Exotic Birding has confirmed that the tour has met the minimum or they are prepared to accept the ANYTIME tour price.