ABOUT COLOMBIA BIRDING NEOTROPICS
COLOMBIA
| | |
| --- | --- |
| Area (SqMi): | 439,733 |
| # Species: | 1905 |
| # Excl Vagrants: | 1826 |
| # Endemics: | 94 |
| # Near Endemics: | 186 |
| Species/1000 SqMi: | 4.2 |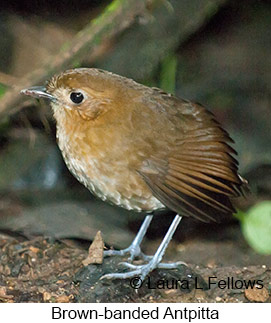 The high bird diversity of Colombia results from the country's mountainous terrain. The Andes Mountains split from a single cordillera into three. Between the cordilleras are the Magdalena Valley in the center of the country and the Cauca Valley to the west. Add to that the Pacific lowlands where many species also found in Panama reach the southern extent of their range and the Santa Marta Mountains near the Venezuela border. Some 75 birds are endemic to Colombia, with another 155 near endemics found only in Colombia and a neighboring country such as Ecuador, Venezuela, or Panama. For this reason, endemics are the primary focus of most birding tours to Colombia.
There is simply too much birding in Colombia to cover everything in one tour. Typical birding tours cover the Magdalena Valley plus the Santa Marta Mountains or the Cauca Valley plus the Santa Marta Mountains. Coastal areas near Santa Marta such as Los Flamencos National Park and neighboring areas are also home to a number of endemics. More widely distributed species can be seen in Ecuador as well as Colombia and hence are less a focus of birding tours to Colombia. Nevertheless, depending on how much emphasis is placed on endemics, it's possible to see some 450-600 species in a single 2-week tour including 45-50 endemics.
Few tours visit the Colombian Amazon due primarily to limited facilities. Nevertheless, the Heliconia Lodge in far northwestern Brazil is best reached from Leticia on the border between Colombia and Brazil. This is currently the best place to go birding in the Amazon from Colombia. The great thing about visiting this lodge is that birding there can be combined with birding in other parts of Colombia, which together can make a spectacular 2-week tour.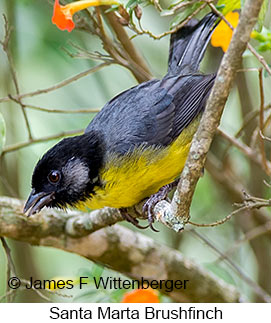 WHY GO BIRDING IN COLOMBIA
Colombia is about a ninth the size of the United States but features over twice as many bird species. In fact, there are more species in Colombia than nearly any other country in the world. Of the approximately 1890 species of birds in Colombia, about 74 are endemics found nowhere else on Earth and another 150 are near endemics found only in Colombia and neighboring Panama, Venezuela, or Ecuador. For many years Colombia was not safely accessible due to the drug cartels. This risk is no longer present. The cartels of been largely dismantled and most areas are now just as safe as other birding destinations in Central or South America.
Colombia was long considered the "holy grail" of birding, the "must-visit" country in Latin America. However, with the drug trafficking and rebel insurrections that took hold of the country during the 1980's, Colombia became too dangerous for most people to risk visiting.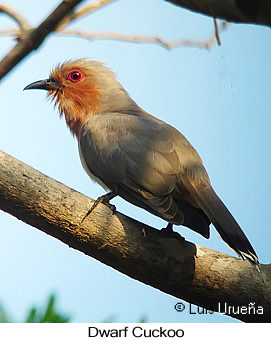 That has now all changed. The Colombian government has taken control of the country, the drug lords have been removed, and the insurrectionists have been pushed into remote areas avoided by birders. Most places in Colombia are now very safe for travel. Numerous birding companies have been offering tours to Colombia since 2000 without incident, and the Colombian government has been promoting tourism to its country with trade shows and familiarization trips for tour operators of every sort.
With Colombia's large number of rare and endemic birds, its developing infrastructure, it's now established political stability and removal of travel dangers, and its closer proximity to the US than most other South American countries, Colombia is once again a "must-visit" birding destination.
OTHER COUNTRIES
IN THE NEOTROPICS
Chile
El Salvador
French Guiana
Guatemala
Honduras
Mexico
Nicaragua
Paraguay
Suriname
Trinidad/Tobago
Uruguay
Venezuela
BIRDING LOCALES