NORTHERN PERU EXTENDED BIRDING TOUR
Tour Overview PERU
BIRDING TOUR
ANY TIME*
Duration:
21 days, 20 nights
Group Size:
2-6
Anytime Price:
$7000
Group Price:
$6600
Single Suppl:
$650
Est #Species:
650-700
Pace:
Moderate
Difficulty:
Moderate
* This tour is available for any dates of your choosing provided guide services and accommodations are available.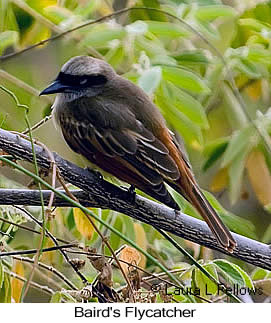 Northern Peru is an increasingly popular birding destination, and for good reason. This region is full of endemics not present farther south or in Ecuador. This itinerary is an extension of our standard tour to the north, adding the incredibly scenic highlands around Leimebamba and the Marañon Canyon. Prime target birds are the poorly known and only recently observable Long-whiskered Owlet, best seen at Fundo Alto Nieva and Abra Patricia, the extraordinary Marvelous Spatuletail, perhaps the world's most astonishing hummingbird, and the recently split Leymebamba Antpitta and Cajamarca Antpitta.
Our extended tour to the north begins with a flight to Chiclayo and transfer to Chaparri in the semi-arid Tumbes region of northwest Peru, followed by visits to Pomac Forest Reserve and archaeological site near Olmos on the western slope of the Andes, the Jaen area for Marañon endemics, Huembo and Pomacochas area, world-famous Owlet Lodge at Abra Patricia, a private forest reserve at Aguas Verdes, Waqanki Reserve near Moyobamba, the new site at Plataforma, and Morro de Calzada ("the Tunnel") north of Tarapoto in the eastern Andes foothills of northern Peru. Participants should be willing to accept some basic accommodations at Chaparri, which has shared bathroom facilities, and also at Waqanki Lodge and the guesthouse near Plataforma.
ADDITIONAL INFO
(Not on Menu Above)
BIRDING LOCALES