ITINERARY CHANGE POLICY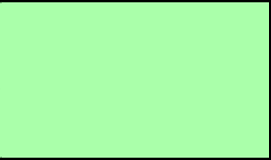 Though our itineraries have been carefully crafted to optimize the travel/birding/photography experience, unforeseen situations may cause changes in the original plan. In the event that published accommodations are not available, Exotic Birding LLC will do its utmost to arrange equivalent or better available accommodations in the same tour area. If any major changes in itinerary become necessary prior to departure, Exotic Birding LLC will inform participants and give them the option of withdrawing without penalty.
Minor alterations in itinerary may occur to take best advantage of local conditions at the time of the tour or because access to planned birding areas has been denied for any reason. Alterations might entail changing the sequence of events included on the itinerary or changing locations to adjust to unforeseen circumstances. Such changes are at the discretion of the tour leader.
If unforeseen circumstances such as an airline strike, dangerous weather conditions, changing political conditions, etc, force a change in itinerary or abrupt end to the tour/workshop, any additional costs incurred as a result are the sole responsibility of participants. No refunds can be made in such cases. Participants on international tours or workshops are strongly advised to purchase travel insurance that would cover their losses under these circumstances.