NORTHWEST ARGENTINA BIRDING TOUR
Tour Overview ARGENTINA
BIRDING TOUR
ANY TIME*
Duration:
18 days, 17 nights
Group Size:
2-4
Anytime Price:
$7250
Group Price:
$6750
Single Suppl:
TBA
Est #Species:
325-375
Pace:
Moderate
Difficulty:
Moderate
* This tour is available for any dates of your choosing provided guide services and accommodations are available.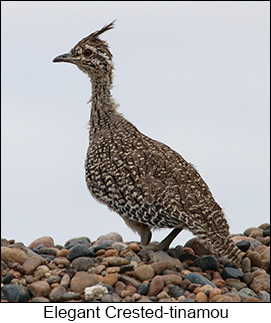 The Yungas cloud forests on the east slope of the Andes, the arid highlands, and the dry Chaco region of northwest Argentina are home to a preponderance of the endemic and near endemic birds found in Argentina. The many near endemics of the Chaco are most readily seen in Argentina, most of the Chaco of southeast Boliva and northeast Chile is quite remote and rarely visited by birding tours. Our birding tour to northwest Argentina takes full advantage and is designed to see as many of these specialty birds as possible.
Our Northern Argentina tour begins with an afternoon of birding in an excellent locale along the Rio Plata within the city limits of Buenos Aires after an overnight flight to Argentina's main gateway city. An early morning flight to the city of San Salvador de Jujuy is followed by transfer to the northern city of Yavi. We'll spend late afternoon birding around Yavi mainly to look for the very range restricted Citron-headed Yellow-Finch and a couple other specialties. We'll spend the night in nearby La Quiaca where accommodations are better than in Yavi. The following day targets some rarely seen specialties along one of the highest roads in the world that crosses over the Abra del Lizoite and on to the remote town of Santa Victoria. After a second night in La Quiaca, we'll depart early for nearby for Laguna de los Pozuelos before heat waves shimmering off the lagoon obstruct our viewing to see 3 key birds found primarily there. We then transfer back south to Jujuy, birding en route through the arid steppe and Humahuaca Valley. After a night back in Jujuy, we devote a morning birding along the Rio Yala and the Yungas cloud forest of Potrero de Yala Provincial Park. This remote reserve protects a large tract of Yungas forest an hour or so east of Libertador General San Martin. Most birding tours visit Calilegua National Park on the opposite side of the mountain range from Eco-Portal de Piedra. We prefer the latter site because we can stay inside the park instead of in town and can take full advantage of early morning birding. The avifauna is the same at both sites, but groups typically see more species in Eco-Portal de Piedra. After two days birding the cloud forests, we transfer south through a transition zone to the arid Chaco country around Las Lajitas. We'll spend most of two days birding there before moving a little farther south to the town of Joaquin V. Gonzales. A key species of the Chaco, Quebracho Crested-Tinamou is seen much more often around Joaquin V. Gonzales than farther north around Las Lajitas. After an afternoon and morning birding around Joaquin V. Gonzales, the tour continues south to Coronel Moldes. That afternoon features a visit to Cabra Corral Reservoir, best place to find the quite shy Black-legged Seriemna. The following day is devoted to an altitudinal transect up the Cuesta del Obispo Road, also known as the Cachi Road. This road traverses habitats from lowland wet Yungas forest through arid Chaco, to highland Puna grassland. Sightings of Andean Condor are very possible this day. The tour then continues south through the wine country of Amaicha del Valle and the highland pass of El Infiernillo to Tafi del Valle. Then, after a morning of birding the dry grasslands above Tafi del Valle, the tour continues on south with a long transfer to the town of Dean Funes. The main target bird in this new area is the very localized endemic Salinas Monjita, best seen in early morning at Salinas Grandes outside Dean Funes. After visiting Salinas Grandes, the tour continues south to Capilla del Monte where we'll have the afternoon and the next morning birding dry woodlands outside town. Following a mid-day transfer to Villa Icho Cruz, located west of Cordoba, an afternoon will be devoted to looking for 3 endemics best found in the highland grassland of Pampa de Achala. On the last day the morning will be spent back at Pampa de Achala or in the highlands near Sierra Grande before a late afternoon or early evening flight takes us back to Buenos Aires for international overnight flight home.
TOUR NOTES
Group price applies for 3-4 persons. Internal flights not included in price, approximately $130-150. Those will be priced and booked by land agent a few months before tour departure date.
ADDITIONAL INFO
(Not on Menu Above)
BIRDING LOCALES