BRAZIL BAHIA BIRDING TOUR
Tour Overview BRAZIL
BIRDING TOUR
ANY TIME*
Duration:
14 days, 13 nights
Group Size:
2-6
Anytime Price:
$5450
Group Price:
$5150
Single Suppl:
$350
Est #Species:
360-400
Pace:
Easy/Moderate
Difficulty:
Easy/Moderate
* This tour is available for any dates of your choosing provided guide services and accommodations are available.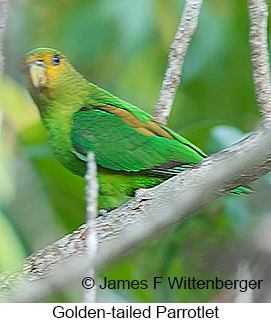 The large espanse of northeast Brazil is home to a number of threatened, vulnerable, and endangered birds due to widespread habitat destruction and extensive agricultural activity. Most forest only remains as remnant patches of the original extensive forest that once existed. The area is of great interest due to the many endemic birds found in the region, but a fair amount of driving between sites is necessary to visit the key birding sites. Our coverage of NE Brazil is broken into two 2-week tours, which can be combined into a single long tour if desired. Our Bahia tour covers the southern half that is largely encompassed by the Brazilian state of Bahia, while our NE Brazil tour covers the northern half of northeast Brazil. The habitats included in the tour include both forest and dry caatinga. Accommodations are primarily at hotels in towns with the exception of Serra Bonita, where an eco-lodge with bird feeders is available.
Our Brazil Bahia tour begins with a arrival by domestic flight in Salvador followed by a transfer to Estancia. After an afternoon and next morning of birding in Crasto Forest, the tour proceeds to Damantina National Park where sites near Lencois and Mucuge will be visited. From there the tour continues to Boa Nova for two days and then on to Serra Bonita, a higher elevation site. The tour then proceeds to the coastal area near Porto Seguro for birding in a private forest reserve for two days followed by transfer to Icapui and a last day of birding at Agua Boa. Tour ends with a morning transfer to Salvador for afternoon flight out. This tour can be combined with our NE Brazil tour to make a 4-week tour if desired.
TOUR NOTES
Can be combined with NE Brazil Birding Tour.
ADDITIONAL INFO
(Not on Menu Above)
BIRDING LOCALES