ABOUT BELIZE BIRDING NEOTROPICS
BELIZE
| | |
| --- | --- |
| Area (SqMi): | 8,867 |
| # Species: | 590 |
| # Excl Vagrants: | 540 |
| # Endemics: | 0 |
| # Near Endemics: | 10 |
| Species/1000 SqMi: | 60.9 |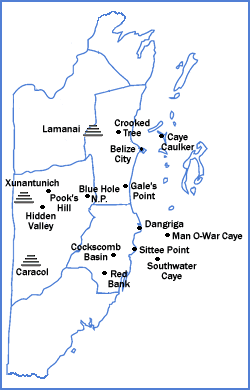 Belize birding tours typically visit the Maya Mountains of western Belize, sometimes nearby Tikal in Guatemala, and typically the central Maya Mountains around Cockscomb Basin but the best birding is up a quite steep hill and/or Crooked Tree Sanctuary. Blue Hole National Park is a regular stop between Crooked Tree and Cockscomb Basin. Some birding tours are based in Chan Chich, a more remote and much more expensive place to visit. Few tours visit the Toledo District in the far south due to lack of infratstructure, but some nice birding is available for the more adventurous. Finally, some birds are found only or mainly on the cayes off the Belize coast.
Birding at Crooked Tree features a fine combination of aquatic specialties such as Jabiru, Sungrebe, and Agami Heron plus Yucatan endemics such as Yucatan Woodpecker, Yucatan Flycatcher, and Yucatan Jay. The best time of year to visit is dry season from December through April. January tends to be windy and water levels are still quite high, so birds that require lower water levels such as Jabirus are usually absent. Water levels decline as the dry season progresses. The lagoon teems with bird life in June but by then the water levels are so low it's difficult to navigate by boat. April and May are better because water levels are lower but still navigable.
Birding at Hidden Valley features higher elevation and pine forest specialties, particularly Orange-breasted Falcon, Stygian Owl, Rufous-capped Warbler, and Rusty Sparrow. Hidden Valley Inn is superbly comfortable, and the private property around the lodge offers very good birding. There is an excellent combination of primary forest in the ravines, pine forest, and open areas that represent a diversity of habitats. Many birding groups visiting Hidden Valley take the road south to Caracol Archaeological Site. The road has been recently improved and paved, and the site is excellent for lower elevation forest birding. Around 2006 there were several incidents of highway robbery along the road by gangs from across the border in Guatemala. These incidents have no longer occurred after the Belize military began patrolling the road but in recent years reaching Caracol still required a military escort. Caracol used to be the most reliable place to see the rare Keel-billed Motmot, but lately this bird has been hard to find because disturbance around more accessible nesting sites has caused the bird to move into more remote areas.
WHY GO BIRDING IN BELIZE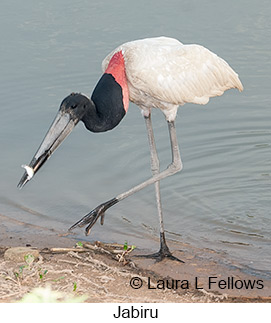 Belize is an excellent choice for a first birding tour to Central America. There are fewer species to bewilder a first-time visitor to the tropics, and yet there are birds of special interest not found farther south in Costa Rica. A variety of near endemics found only in northern Belize and neighboring Yucatan Peninsula of Mexico are of special interest. Belize also combines well with birding tours to Tikal National Park in neighboring Guatemala west of Belize and easily accessible via the Western Highway.
OTHER COUNTRIES
IN THE NEOTROPICS
Argentina
Bolivia
Chile
El Salvador
French Guiana
Guatemala
Honduras
Mexico
Nicaragua
Paraguay
Suriname
Trinidad/Tobago
Uruguay
Venezuela
BIRDING LOCALES