GRAND COSTA RICA BIRDING TOUR
Tour Accommodations COSTA RICA
BIRDING TOUR
ANY TIME*
Duration:
16 days, 15 nights
Group Size:
2-8
Anytime Price:
$5650
Group Price:
$4995
Single Suppl:
$650
Est #Species:
350-375
Pace:
Moderate
Difficulty:
Moderate
* This tour is available for any dates of your choosing provided guide services and accommodations are available.
HOTEL AEROPUERTO
Hotel Aeropuerto is a comfortable hotel located 5 km from the international airport outside San Jose in Alajuela. The acclaimed hotel restaurant offers a wonderful breakfast buffet and a la carte lunches and dinners. Its 24 single and double rooms feature queen-size beds, air conditioning, private bath with hot water tub and shower, cable TV, telephone, and coffee maker.
CERRO LODGE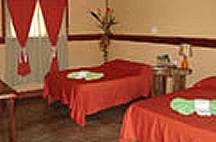 Cerro Lodge is a nice eco-lodge located 10 minutes from Carara National Park. The grounds include gardens and trees that attrace a variety of birds including Scarlet Macaws. The lodge is eco-friendly and caters to birding groups. Meals are served in the lodge restaurant and feature international cuisine. Fresh fruits and vegetatables grown on the property or locally are included in the meals. The lodge has 8 bungalows and 8 standard rooms, all with wi-fi access, double or twin beds, and private bath with hot water showers.
DANTA CORCOVADO LODGE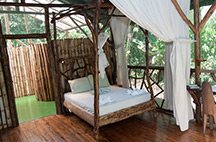 Danta Corcovado Lodge is located 5km from the town of La Palma on Osa Peninsula of southern Costa Rica. The lodge is situated in secluded rainforest near Corcovado National Park. The restaurant serves local cuisine. International cuisine is available in the nearby town of La Palma. In addition to the restaurant, there is an on-site bar. Rooms have rustic decor and are are open air with fans, queen or double beds, private bath, and hot water showers. Privacy curtains are present to cover windows at night. WiFi access is available in public areas and is free of charge.
SAVEGRE MOUNTAIN HOTEL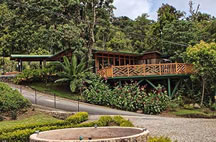 Savegre Mountain Hotel is located in San Gerardo de Dota, a small community at the bottom of a steep-walled mountain valley in the Talamanca Mountains. The private reserve is best place to see Resplendent Quetzal as well as other specialty birds of the highlands. Meals are served buffet style. The food is simply superb, with a large selection of salads from the salad bar, main dishes, and delicious desserts. A bar and lounge with large windows is a comfortable place to relax at the end of the day. All rooms include comfortable double beds, private bath with hot water, and heater. Wi-fi is available in the bar and dining room areas.
HOTEL QUELITALES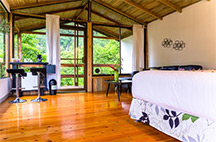 Hotel Quelitales Lodge is located 3.5km west of the town of Cachi, which is located about 18km west of Cartago in the Caribbean foothills of Costa Rica. The hotel offers excellent accommodations, a restaurant featuring international cuisine, and superb gbirding on its extensive forested property. Gardens and hummingbird feeders attract a large variety of hummingbirds that are easily viewed and photographed. The large rooms offer comfortable queen or twin beds, private bath with hot water showers, ceiling fans, and lovely views into the forest or gardens.
LA QUINTA COUNTRY INN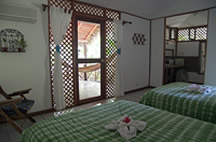 La Quinta Country Inn is a comfortable eco-lodge situated down a side road not far from La Selva Field Station. The 10-acre site is a re-forested agriultural site that now has some secondary forest as well as gardens. A network of easy trails provide access to all parts of the property. The open air restaurant features fresh fruits and vegetables grown on the property, an excellent salad bar, and both international and Costa Rican cuisine. Rooms are in separate bungalows and feature double and twin beds, ceiling fan, air conditioning, and private bath with hot water showers. An outside porch overlooking the gardens provides a place to relax.
ARENAL OBSERVATORY LODGE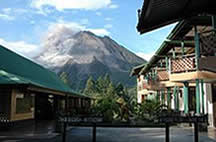 Arenal Observatory Lodge is an upscale eco-lodge situated within Arenal National Park. The lodge gardens, grounds, and private bird sanctuary offer excellent birding on the premises. The terrace and some rooms offer grand views of the Arenal Volcano. The restaurant offers excellent Costa Rican and international cuisine. A full bar offers a nice variety of beers, wines, and mixed drinks. Spa services are available upon request. Standard rooms are very comfortable and feature two double beds, private bath, and a room safe.
CALA LODGE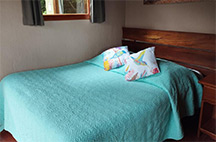 Cala Lodge is located in the heart of Santa Elena, Costa Rica, quite near the road leading to Monteverde Cloud Forest Preserve. The lodge is surrounded by a 7.4 acre natural area. Breakfast is included with the rooms. Other meals are served in nearby restaurants. Rooms typically feature a balcony with garden or mountain views, an ensuite bathroom with hot water showers, twin or queen beds, minibar, and refrigerator.
HACIENDA LA ENSENADA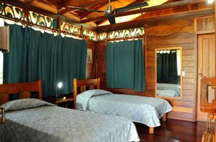 Hacienda La Ensenada is a located in a national wildlife refuge in northwest Costa Rica. The hacienda is in cattle country, where the habitat is a combination of pasture lands, dry woodlands, and coastal mangroves. The outdoor restaurant offers mainly regional cuisine. White-throated Magpie-Jays come into the restaurant looking for scraps of food and often perch on the tables. Accommodations are in sparsely appointed but spacious rooms typically with two twin beds, private bath, and hot water showers.
ADDITIONAL INFO
(Not on Menu Above)
BIRDING LOCALES