GRAND BIRD PHOTO TOUR
Tour Overview COSTA RICA
PHOTO TOUR
ANY TIME*
Duration:
12 days, 11 nights
Group Size:
2-8
Anytime Price:
$4695
Group Price:
$4295
Single Suppl:
$440
Pace:
Easy
Difficulty:
Easy
* This tour is available for any dates of your choosing provided guide services and accommodations are available.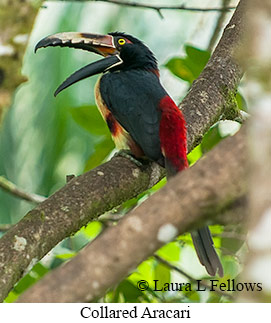 Our Grand Costa Rica Bird Photo Tour features numerous excellent locales for photographing birds in Costa Rica, notably a stakeout near Orotina for Lesser Ground-Cuckoo and several owls, Carara National Park, a new site for Resplendent Quetzals in the Talamanca Mountains, a stakeout near Guapiles for Thicket Antpitta, the Nature Pavilion on the Caribbean slope, a stakeout for secretive crakes near Fortuna, Arenal Observatory Lodge, and a dry woodland area at Solimar near Palo Verde National Park. Accommodations are excellent or superior throughout the tour except at Hacienda Solimar where they are more basic.
The tour begins with a visit to Orotina, where a local guide has a stakeout for Lesser Ground-Cuckoo and several owls. It then continues on to Cerro Lodge near the village of Tarcoles in the Pacific Lowlands. An afternoon boat trip on the Tarcoles River is followed by photo ops of Scarlet Macaws back at the lodge. After a morning photographing forest birds in Carara National Park, the group transfers to the Talamanca Mountains for a two night stay. The primary bird to photograph there is Resplendent Quetzal, and one morning will be devoted to visiting a local farm where this beautiful bird can be viewed and photographed from quite close quarters.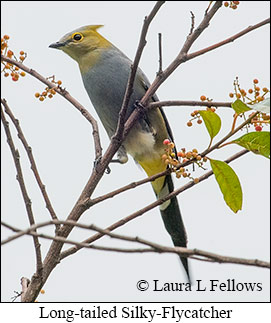 Other highland birds including many hummingbirds will keep everyone busy the rest of the time in the mountains. From there the tour continues on to the Caribbean slope. One day will be spent seeking out the endangered Great Green Macaw at a site where they have been habituated by a local resident and visiting a nearby farm catering to bird photographers. A final morning on the Caribbean slope will be spent visiting a local guide near Guapiles who has a feeding station that draws the normally secretive Thicket Antpitta into the open for easy photography. That is followed by a stop en route to Lake Arenal at La Paz Waterfall Gardens for some hummingbird photography. At Arenal some time will be spent seeking out forest birds and photographing hummingbirds in the gardens. One morning will feature a visit to a private reserve in Fortuna where the normally very secretive White-throated Crake and Uniform Crake come out in eary morning to forage. This site is the best place in Costa Rica to photograph these stunning birds. After Arenal the group proceeds to a very different place, the dry woodland and scrub of Guanacaste Province near Palo Verde National Park. There at Hacienda Solimar, new birds including the magnificent White-throated Magpie-Jay offer the chance for making excellent photographs. The tour ends back in Alajuela near the international airport.
ADDITIONAL INFO
(Not on Menu Above)
TOUR LOCALES