GRAND BIRD PHOTO TOUR
Tour Overview COSTA RICA
PHOTO TOUR
ANY TIME*
Duration:
14 days, 13 nights
Group Size:
2-8
Anytime Price:
$4650
Group Price:
$4175
Single Suppl:
$500
Pace:
Easy
Difficulty:
Easy
* This tour is available for any dates of your choosing provided guide services and accommodations are available.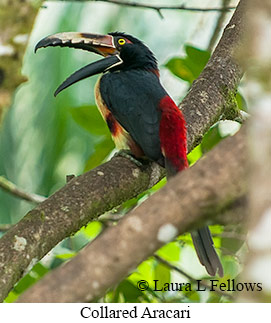 Our Grand Costa Rica Bird Photo Tour features five excellent locales for photographing birds in Costa Rica, Arenal Volcano National Park in the north, the middle elevation Caribbean slope, the central highlands of the Talamanca Cordillera, Los Cusingos and Talari Reserve in the south, and Carara National Park in the Pacific lowlands. The best time to take this tour is during dry season from December-February when most birds are in full breeding plumage and it's not yet so hot in the south. March-April is also a suitable time to take the tour although temperatures are higher in the south by then. Accommodations are excellent or superior throughout the tour.
The tour begins with a transfer from Alajuela near the international airport to Arenal Volcano National Park in the north, stopping en route to view and photograph hummingbirds coming to feeders at a cafe. During our visit at Arenal we'll enjoy superior accommodations and excellent opportunities to photograph hummingbirds in the gardens as well as many birds along trails through primary forest on lodge property. We'll also visit a canopy walkway where we can photograph monkeys and birds higher up in the trees. After Arenal we transfer to the central Caribbean slope for two nights stay near famed La Selva Biological Station. We'll visit a private reserve, where an elevated observation deck allows photographing middle-story and canopy birds, and spend a morning at La Selva where over 400 species have been recorded. At La Selva we'll have numerous opportunities to photograph birds along rainforest trails, in the clearing around the entrance area, and along the entrance road.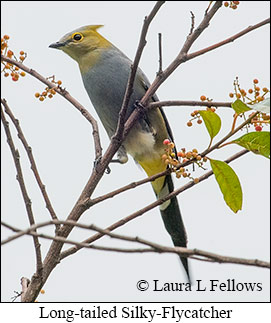 The tour continues south to the Talamanca highlands and wonderful Savegre Mountain Hotel. This area not only features many highland birds but is also the best place in Costa Rica to see and photograph Resplendent Quetzal. We'll spend two full days there to improve our chances of photographing these spectacular birds. From there we continue south for a two night stay at Talari Mountain Lodge in El Valle de El General. We'll visit Alexander Skutch's old homestead at Los Cusingos where photo opportunities should be very good. Then we drive west and north up the Pacific coast to Carara National Park. There we'll photograph tropical birds in transitional forest, where the ranges of northern and southern birds overlap, and take an always popular boat trip on the Tarcoles River. In addition to antbirds, trogons, and tanagers, we should have good opportunities to photograph Scarlet Macaws around the lodge or in Tarcoles.
ADDITIONAL INFO
(Not on Menu Above)
TOUR LOCALES