GALAPAGOS & EAST ANDES PHOTO TOUR
Tour Overview GALAPAGOS
PHOTO TOUR
ANY TIME*
Duration:
13 days, 12 nights
Group Size:
2-16
Anytime Price:
$4275
Group Price:
$4025
Single Suppl:
$2450
Pace:
Easy
Difficulty:
Easy
* This tour is available for any dates of your choosing provided guide services and accommodations are available.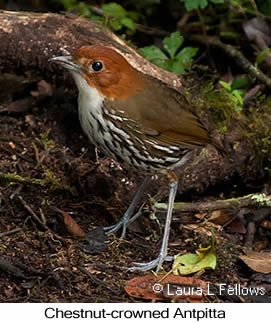 The Galapagos Islands are a nature photographer's paradise. The birds are unwary and very approachable, the habitat is mostly open, and the photography is easy. Spectacular photos are a given. It's no wonder they're often referred to as the "Enchanted Islands". This combined with three days in the eastern Andes makes our Galapagos & Eastern Andes Tour extra special. Guango Lodge near the village of Papallacta offers wonderful opportunities to photograph high altitude hummingbirds, including the amazing Sword-billed Hummingbird, along with a nice variety of tanagers and other birds on the lodge property. San Isidro is a middle elevation site where different hummingbirds come to feeders and two species of antpittas have been conditioned to come out on the trail for food. Also at San Isidro are numerous opportunities to photograph subtropical forest birds including possibly the lovely Crested Quetzal. on the lodge property. A birding guide accommpanying you during your visit will assist in finding species to photograph. Adding in a visit to the eastern Andes makes this tour far more memorable than a Galapagos cruise by itself.
Our Galapagos cruise itinerary is designed to see the greatest diversity of bird species during your 7 days on board. It features Genovesa Island, best place to see and photograph nesting Great Frigatebird and Red-footed Booby, Bartolome Island where Galapagos Penguins can be observed, and Española where the only Waved Albatross nesting colony is located. Other highlights include the Red-billed Tropicbird nesting colony on Española, Darwin Station, and the highlands of Santa Cruz where Giant Tortoise can be observed and photographed. With this itinerary you'll have an opportunity to photograph most species of Galapagos mockingbirds, Darwin's finches, and other endemic birds as well as several variations of differently colored marine iguanas, lava lizards, and the colorful Sally Lightfoot Crab.
The best times for a Galapagos cruise are April-July and September-November. Most seabirds are at sea and off their nesting grounds during January-March, and seas are typically more rough during August. Suitable times to visit the eastern Andes are from June-December. Registration should be received at least 6 months prior to departure to ensure space on the boat. Our bookings are on 16-passenger yachts, which create an intimate setting for passengers but means space is limited and fills up early.
TOUR NOTES
Early booking is required to ensure space on the boat. Price does not include park entrance fee ($100), flights to/from the Galapagos (approx $420). 30% deposit due upon registration. The remaining payment is due 4 months prior to departure, at which time all deposits are non-refundable. Birding guide in Andes included in price.
ADDITIONAL INFO
(Not on Menu Above)
TOUR LOCALES