ETHIOPIA BIRDING TOURS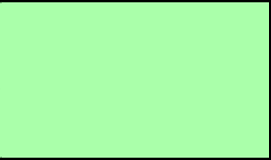 We can conduct BIRDING TOURS for any dates of your choosing. Below are suggested birding tour itineraries to Ethiopia. Our tours are designed to maximize species count but can be conducted at a slower pace to facilitate photography if so desired. If you prefer a different itinerary, we can customize our tours to suit your needs.
To ensure availability of guides and rooms, it's best to book 6-12 months in advance. Anytime prices apply for tours with 2-3 participants. Group prices apply for any tour with 4 or more participants. You have the option of keeping your tour private or opening it up to the public to take advantage of our group pricing.
ANYTIME BIRDING TOUR ITINERARIES

Available For Any Dates of Your Choice*
Central Ethiopia Grand Tour
20 days, 19 nights
Anytime Price: $5590; (Single Suppl $450)
Group Price: $4950; (Single Suppl $450)
Abijiata Shalla National Park, Aledeghi Reserve & Bilen Plain, Ankober/Debre Sina Escarpment, Awash National Park, Bale National Park including Sanetti Plateau, Debre Libanos & Ethno-German Lodge, Genele River, Gibe Sheleko National Park, Harenna Forest, Jemma Valley, Kesem River, Lakes Awassa, Hora, Koka, Langano, and Ziway, Liben, Melka Ghebdu, Mesa, Negele, Senkele Wildlife Sanctuary, Sululta Plain, Yabelo
Click for Tour Details
* Subject to guide and room availability.
BIRDING LOCALES
Abidjiata Shalla National Park
Aledeghi Wildlife Reserve
Ankober-Debre Sina Escarpment & Gemessa Gedel
Awash National Park
Bale Mountain National Park
Debre Libanos & Ethno-German Lodge
Gibe Valley National Park
Harenna Forest
Jemma Valley
Kesem River
Lake Awassa & Awassa Town
Lake Ligano
Lakes Hora, Chelekleka, and Bishoftu
Liben Plain and Negele
Mega-Soda Area
Melka Jebdu
Sululta Plains
Wondo Genet
Yabello Area
Ziway and Koka Lakes