VIETNAM BIRDING TOURS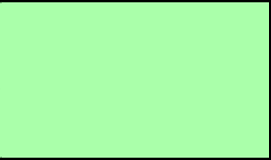 We can conduct BIRDING TOURS for any dates of your choosing. Below are suggested birding tour itineraries to Vietnam. Our tours are designed to maximize species count but can be conducted at a slower pace to facilitate photography if so desired. If you prefer a different itinerary, we can customize our tours to suit your needs. The best time to tour Vietnam is November-March while Palearctic migrants are present.
To ensure availability of guides and rooms, it's best to book 6-12 months in advance. Anytime prices apply for tours with 2-3 participants. Group prices apply for any tour with 4 or more participants. You have the option of keeping your tour private or opening it up to the public to take advantage of our group pricing.
ANYTIME BIRDING TOUR ITINERARIES

Available For Any Dates of Your Choice*
Best of Vietnam Birding Tour
17 days, 16 nights
Anytime Price: $4725; (Single Suppl $650)
Group Price: $4125; (Single Suppl $650)
Cat Tien, Di Linh, Dalat, Yok Don, Mang Den, Lo Xo, Bach Ma, Phong Nha-Ke Bang
Click for Tour Details
* Subject to guide and room availability.