CUSTOM BIRDING & BIRD PHOTO TOURS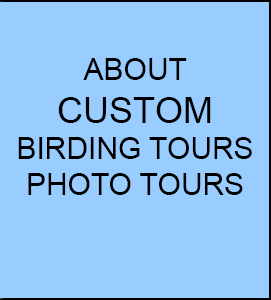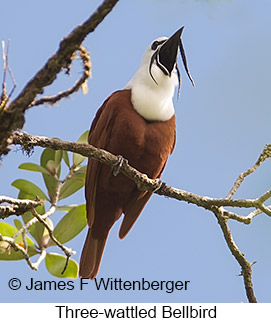 Knowledgeable birders frequently want to travel on private tours with custom itineraries. Exotic Birding specializes in arranging all logistics and providing expert guides for these types of tours. Custom itineraries may be focused on seeing as many species as possible, obtaining as many bird photos as possible, or targeting particular bird species not seen before by our clients. The price of custom tours is very similar to comparable scheduled tours when 4 or more persons are traveling together. Prices will typically be higher when just one or two persons are traveling because fewer perople are paying the fixed expenses of the tour such as guide fees and land transport.
In many cases, clients want a private tour to countries they have not visited before. Figuring out an itinerary in such cases would require a great deal of research if one is starting from scratch. Exotic Birding has already done this research and traveled to each destination country to gain first hand experience with birding locales, guides, and accommodations. The result of this research is a set of pre-planned itineraries that we recommend for first time visitors to the destination country. Several itineraries of varying duration are usually offered to suit clients with differing amounts of time available for travel or differing budgets. We have not just worked out excellent itineraries. We have also vetted our guides and made sure they have the expertise and English language skills needed to conduct a tour. This vetting takes the risk out of having a bad experience with an unqualified guide, which could happen when working directly with a foreign guide. We know, because it has happened to us. We don't send clients to guides until we've made sure they have the qualifications needed to conduct an outstanding tour.
One final note about our custom tours. We do have the ability to open a tour to the general public. If two people prefer a custom tour but would like to travel at the group price, we can open the tour up to others and advertise it as a scheduled tour on our website. If we don't have anyone else signing up, then the persons originally arranging the tour can either do the tour anyway at the two-person price or can cancel and have their deposit refunded. This decision needs to be made at least 90 days in advance as we must give proper notice to guides and lodges.