MACHU PICCHU/MANU BIOSPHERE TOUR
Tour Overview PERU
BIRDING TOUR
ANY TIME*
Duration:
20 days, 19 nights
Group Size:
2-6
Anytime Price:
$5395
Group Price:
$5195
Single Suppl:
$325
Est #Species:
500-550
Pace:
Moderate
Difficulty:
Moderate
* This tour is available for any dates of your choosing provided guide services and accommodations are available.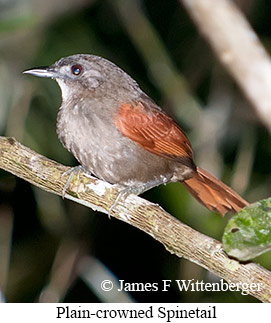 Our Peru Macchu Picchu and Manu Biosphere Tour features the central highlands of Peru including famed Machu Picchu, Manu Road, and the Manu Biosphere Reserve buffer zone around Tambo Blanquillo in the headwaters of the Amazon. The birding potential of this tour is enormous with over 600 species likely, along with a variety of monkeys and other animals. The best time to take this tour is July-January. Rains are possible at any time in the Amazon but should not be disruptive during these months. Accommodations range from quite basic facilities at Wayqecha Biological Station where there is no heat or hot water to moderately-priced hotels with reasonable but not luxurious facilities and typical Amazonian eco-lodges. Participants should be willing to accept moderate sacrifice of creature comforts in exchange for fantastic birding.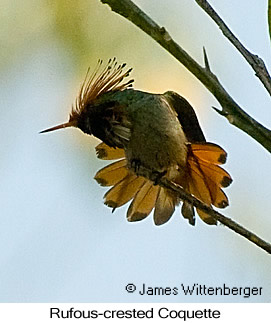 The tour begins with a morning of birding at Villa Marshes and Pucusana south of Lima for some coastal specialties followed by an afternoon flight to Cusco, situated at 10,000-ft altitude in the central Peruvian Andes. Next morning is a train ride to Aguas Calientes at lower elevation followed by an afternoon at Machu Picchu Archaeological Site. After a morning of birding next day around Aguas Calientes, transfer by train to the ancient Incan town of Ollantaytambo where most buildings are constructed of adobe but our hotel is comfortable and of more modern construction. Following morning the tour reaches its highest altitude, nearly 14,000-ft at Abra Malaga Pass where numerous highland specialties are to be found. Then transfer back to Cusco for an overnight stay before continuing next morning to some nearby highland lakes surrounded by semi-arid scrub. From there continue along the upper Manu Road with birding stops en route, arriving at Wayqecha Biological Station in mid-afternoon. The drive offers panoramic views of the Andes as well as several highland specialty birds. Afternoon birding around Wayqecha and an overnight there. Next day is roadside birding all day while descending Manu Road, arriving in the San Pedro area and Cock-of-the-Rock Lodge late afternoon. The lodge was the first constructed along the road and offers comfortable accommodatons. After two nights and a full day of birding the private reserve at this middle elevation site, continue downslope to the small port town of Atalaya Manu on the banks of the Rio Madre de Dios followed by a short 15-min boat ride upriver to the Amazonas Lodge. This lodge offers very good accommodations, hummingbird viewing, and superb lowland birding. After two nights continue down the Rio Madre de Dios to Pantiacolla Lodge, considered by many to be the best birding lodge in the Peruvian Amazon. Two full days of birding there are followed by a transfer farther downriver to Tambo Blanquillo Lodge, which owns a large tract of property in the buffer zone around Manu Biosphere Reserve including the macaw/parrot clay licks. Then continue downriver to Puerto Maldonado where a morning of birding may produce Pavonine Quetzal before flying back to Lima and end of tour.
TOUR NOTES
Hotel upgrades available in Lima, Cusco, and Aguas Calientes for additional charge. Air fare within Peru not included (about $400 RT).
ADDITIONAL INFO
(Not on Menu Above)
BIRDING LOCALES