SICILY, ROME, & POMPEII SPRING TOUR
Tour Overview SICILY
BIRDING TOUR
Apr 29-May 15, 2017
| | |
| --- | --- |
| Duration: | 17 Days, 16 Nights |
| Group Size: | 2-8 |
| 2-Person Price: | $8300 |
| Group Price: | $5825 |
| Single Suppl: | $750 |
| Est #Species: | 130-160 |
| Pace: | Easy |
| Difficulty: | Easy |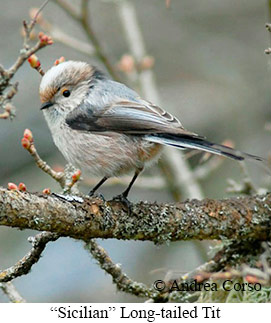 Rome is one of the world's great cities and a truly spectacular tourist destination. What could be better than combining a personalized tour of Rome with one of Italy's best travel and birding destinations that people haven't thought about visiting? Our combined Rome and Sicily tour showcases the best of Rome, the fabulous art of the Vatican, and tours of Pompeii and Ercolano (Heracleum) plus some fine birding during spring migration, heritage, and fabulous cuisine in Sicily.
Sicily is uniquely positioned as a natural flyway during spring and fall migration, with large numbers of raptors, shorebirds, and passerines concentrating on the island when weather conditions are suitable. It also features many Mediterranean endemics that breed on Sicily from May to August and winter in Africa the remainder of the year. Birding highlights in Sicily include visits to coastal viewpoints and migrant traps, numerous wetlands, pine forests of the Madonie Mountains and Mt Etna, nesting cliffs of Lanner Falcon, and the raptor migration through the Strait of Messina. In addition to birding, Sicily is a wonderful tourist destination, featuring an extraordinary history still evidenced today by some of the best preserved Greek ruins in the world, Roman amphitheaters and villas, Norman castles, and medieval era cathedrals, along with amazingly friendly people and fabulous cuisine. Cultural highlights in Sicily include exploration of the ancient cities of Siracusa and Ortigia, an evening tour through Modica Alta, a visit to the Valley of the Temples near Agrigento, the Norman duomo at Cefalu, and views of Norman castles in many towns along the tour route. Our visit to Sicily is followed by most of a week touring Rome, the Vatican, Napoli, Pompeii, and Erolano. We'll enjoy fine accommodations and wonderful food throughout the tour.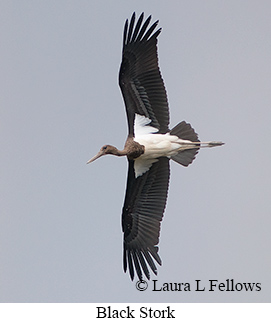 The tour begins in Catania followed by transfer to the historical town of Ortigia, just adjacent to Siracusa. We'll spend two days exploring Siracusa and Ortigia while enjoying the food, especially gelato and cannoli with our tour leader, who speaks fluent Italian and knows the area well, before meeting up with our birding guide. During two nights stay at an agriturismo near Cassibile, we bird the nearby Anapo Valley, visit the fascinating Necropolis of Pantalica, explore Cava Grande del Cassibile, the "Grand Canyon of Sicily", look for seabirds and migrating passerines near Capo Murro di Porco, and visit several wetlands outside Siracusa. Numerous migrating shorebirds and passerines are possible. We then bird our way south, exploring several additional wetland areas and visiting Portopalo to look for Audouin's Gull before continuing on to the scenic hill town of Modica, where we'll take an evening sightseeing tour through Modica Alta. Next day features birding stops at several wetland sites near Gela followed by transfer to Agrigento. That afternoon features a visit to the wonderful Valle dei Templi, site of some of the best ruins from the Doric period of ancient Greece still in existence. The following morning will be spent looking for raptors such as Bonelli's Eagle and Lanner Falcon along with various water birds and passerines outside Agrigento before transferring to the scenic coastal town of Cefalu on the northern coast. We expect to arrive in Cefalu early enough to visit the famous duomo built in the 12th century by the Normans. From Cefalu the tour route turns inland, following country roads through the Madonie Mountains and eastward where a couple Lanner Falcon nesting sites on cliffs above the road are usually active. The next two nights will be spent at a wonderful small inn located at the base of Mt Etna where fabulous dinners featuring over a dozen antipasti dishes, second and third main courses, and incredible desserts such as cannoli made with fresh ricotta, gelati, and other delectables will be enjoyed by all. During our stay there we'll spend a full day birding an altitudinal transect up Mt Etna and look for the Sicilian race of Rock Partridge, a probable future split. From there we travel to the highlands overlooking the Strait of Messina, where we'll view the acclaimed spring raptor migration. The straits are world-famous for the tens of thousands of raptors migrating north during April and early May. We'll have much of this day and the next morning to watch common species and look for rarities. On the last day we'll reach Catania in time for our late afternoon flight to Rome and an overnight stay near the airport.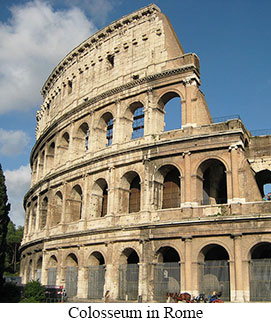 Our first morning in Rome will be spent exploring Piazza Navona, Campo di Fiori, and the Pantheon. The afternoon features a guided underground tour of the Colosseum, Palatine Hill, and the Roman Forum. The second morning will be a guided tour of the Vatican. That afternoon we'll visit various sites of interest such as Trevi Fountain, the Spanish Steps, and Castel S'Angelo. The third day is a free day for participants to explore Rome or go shopping on their own. Our tour leader can suggest places to explore and make arrangements for tours people are interested in taking. We then take the high-speed train to Napoli, where we'll have an afternoon to explore the old city and visit the Archaeological Museum. Our last full day will be devoted to touring Pompeii and the ancient city of Herculaneum (now called Ercolano). We'll transfer by train from Napoli to the international airport in Rome on the last morning.
TOUR NOTES
Price does not include airfare to/from Sicily. Tour is priced in Euros and subject to exchange rate fluctation.
ADDITIONAL INFO
(Not on Menu Above)
BIRDING LOCALES
Anapo Valley
Capo Murro di Porco
Cava Grande della Cassibile
Longarini Wetlands
Madonie Mountains
Mt Etna
Pozzo di Mazza
Prioli Salt Marshes
Randazzo Area
Siracusa Wetlands
Strait of Messina
Vendicari Wetlands